What Did We Learn This Month?
SELF: February 2013
SELF Cover Star for February:
Emmy Rossum
Emmy is one BUSY lady! The star of Showtime's Shameless (Never seen it. Is it good? Should I check it out?) and the upcoming film Beautiful Creatures is also an opera-trained singer (did not know that!) whose new album Sentimental is on sale right now.
Emmy is super-fit and likes taking group classes such as Soul Cycle, Flywheel and Physique 57 to keep in shape. You can learn Emmy's "Hot Body Secrets" at this link from Self.com.  http://www.self.com/healthystars/2013/02/emmy-rossum-hot-body-secrets-slideshow?intcid=homepage0201_1#slide=1
So What Else is in the February SELF?
"The 13-Minute Fat Melt"
Trainer Angela Leigh shows us some "stacking" workout moves that will help get you in shape and burn calories in record time.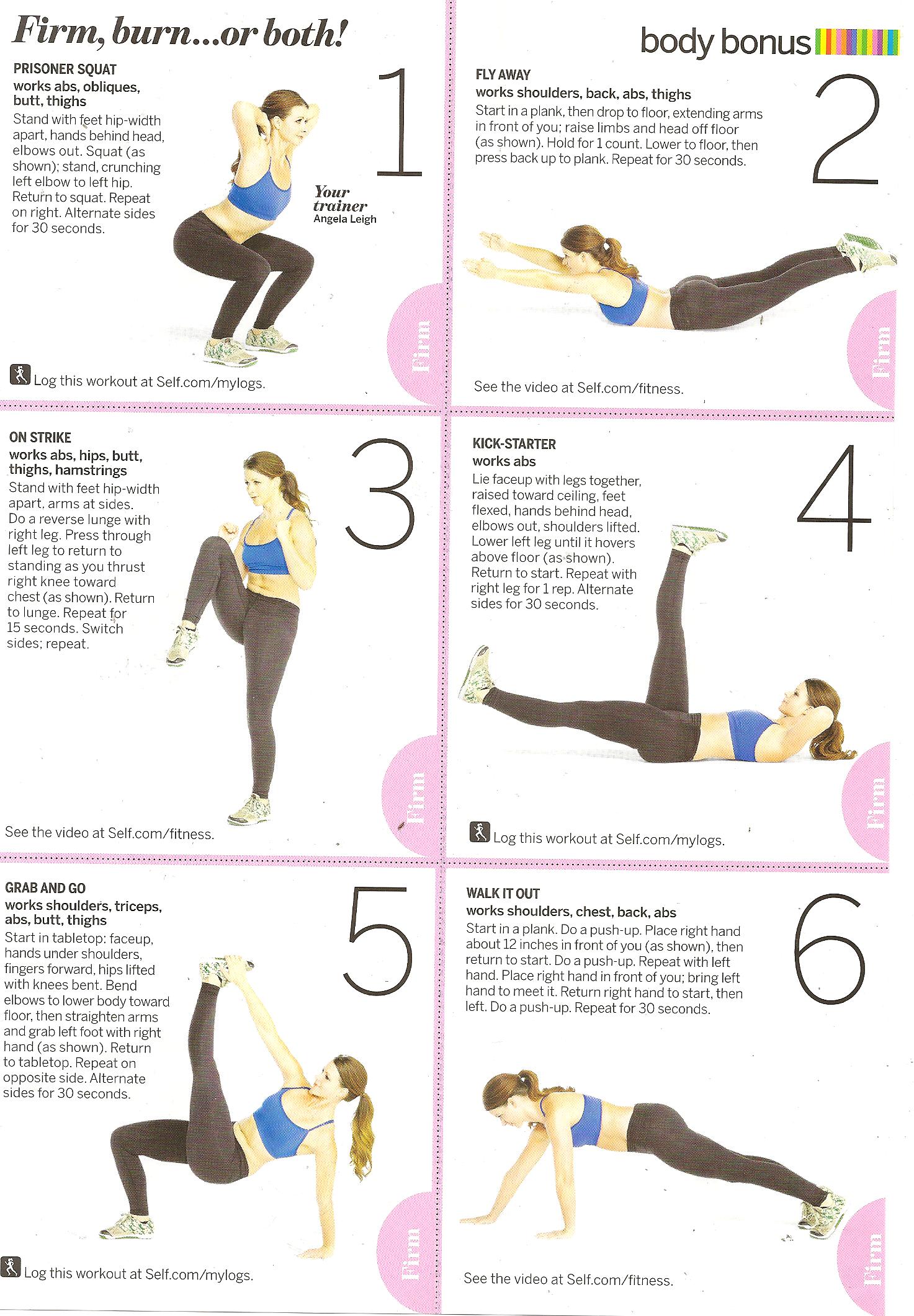 "Get a Hot Everything!"
SELF calls this issue their "You & Him" special edition so they make it much more guy-centric than normal. Not all of it appeals to me (the "Looks Guys Love & Hate" page, for example, is just plain annoying. I want to read about ME and not HIM when I get a women's health & fitness magazine.)
However, I do appreciate handsome male trainers offering their best workout advice and this article does just that…
"Minimalist Floats to the Top"
Check out these groovy new sneakers that are more level (with less heel raise) than "normal" running shoes. I might actually start running now!
"Cool New Tech Gear That…"
SELF shows us the latest techy stuff that will help you run longer and stay more motivated for all of your workouts.
The Rest of the Best of the February SELF:
• "At 17 I Never Thought My Life Would Turn Out Like This" I really enjoyed this essay by Kit Rich who found a note she had written to herself 17 years-old asking her future adult self if she would have more confidence and feel better about herself in ten years' time. As someone who lived through both 17 and 27 I can tell both Kit's that life is a journey and serenity will be yours one day if you are willing to fight for it.
• "Don't Blame the Cookies" If you are still struggling with holiday weight gain the culprit might just be your office heater, common colds, the sorter or more woes associated with the winter months.
• "Dude Food Made Light" Friends of mine have a dog named "Dude" and I am pretty darn sure he would want me to offer some of the tasty meals shown in this story. Nom nom!
Overall Grade: 
B+ This issue was lacking a bit in workouts for me. Hopefully next month SELF!
Have you read the February SELF yet? What was your favorite feature?
You can check out SELF online at: www.Self.com
Ox ox,
BFC
Brooklyn Fit Chick
Follow me on Twitter: BrooklynFitChik (be sure to note the spelling!)
"Friend" me on Facebook at "Brooklyn FitChick"
Instagram: "margodono"
You Tube: "BrooklynFitChick1"