What Did We Learn This Month? 
 SELF: April 2013
SELF Cover Star for April:
Gwyneth Paltrow
The blonde goddess herself graces the cover and gets right into the discussion the media seems obsessed with—her strict diet. Gwyneth started her health journey a few years ago when she was starting to feel run down while singing on various awards shows to promote the film Country Strong.
Fueling herself on Guinness and beta blockers to get through each performance made the actress feel tired and out of sorts so she sought advice from her doctor on how to feel better. His advice? To get rid of all processed foods from her diet plus gluten, dairy and sugar.
The result of this mandate is her second cookbook It's All Good which features recipes that are super healthy and Gwyneth approved.
I personally follow a pretty strict meal plan in order to be as healthy and energetic as possible (Paleo) so I am withholding the right to make any kind of a judgment. But I won't stop you from commenting below! Let me know what you think…
So What Else is in the April SELF?
"Drop 10 Workout"
Trainers Karena Dawn and Katrina Hodgson of Tone it Up designed this HIIT workout to help get your workout in no matter where you are. They also offer tear-away indoor and outdoor cardio workouts.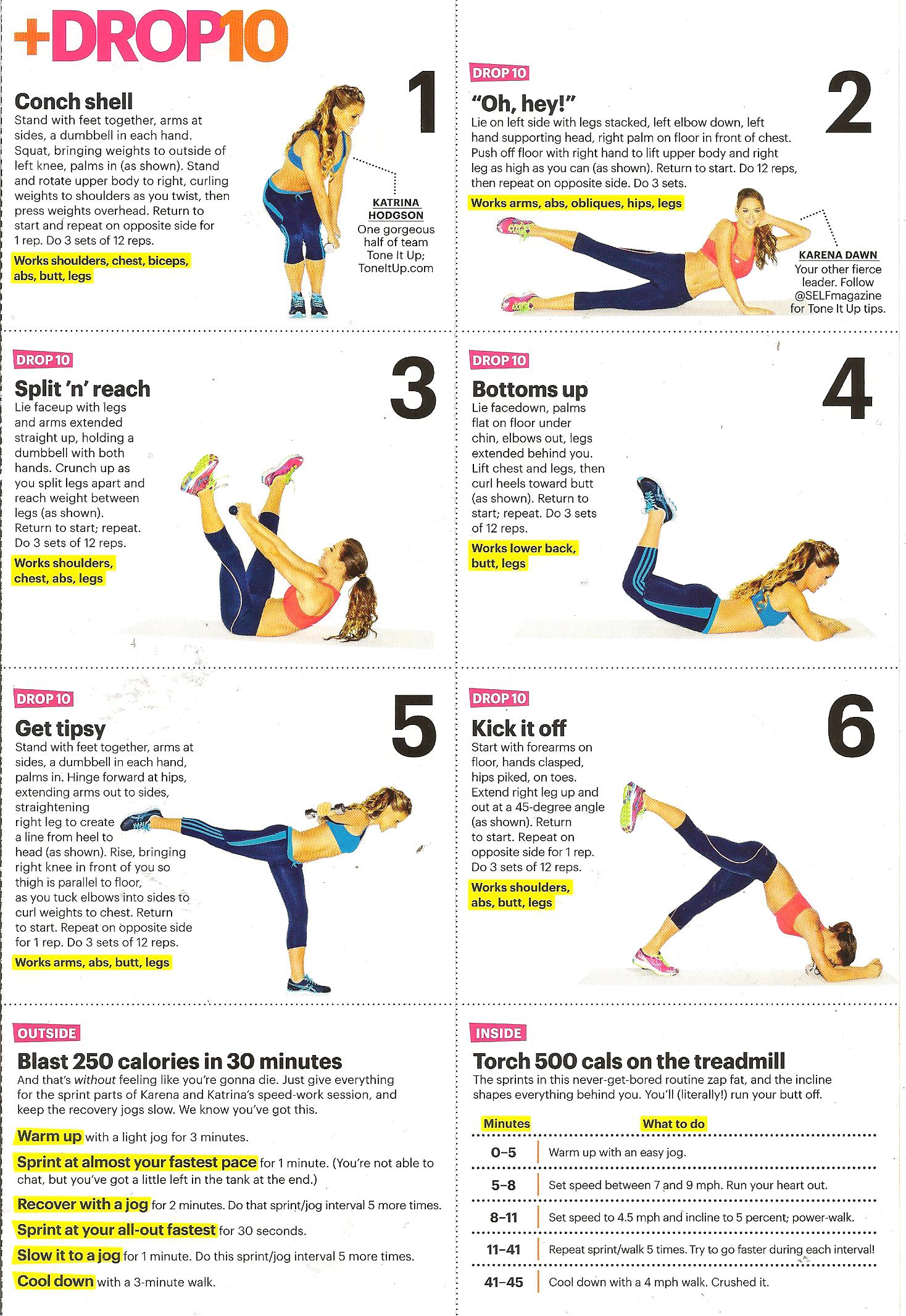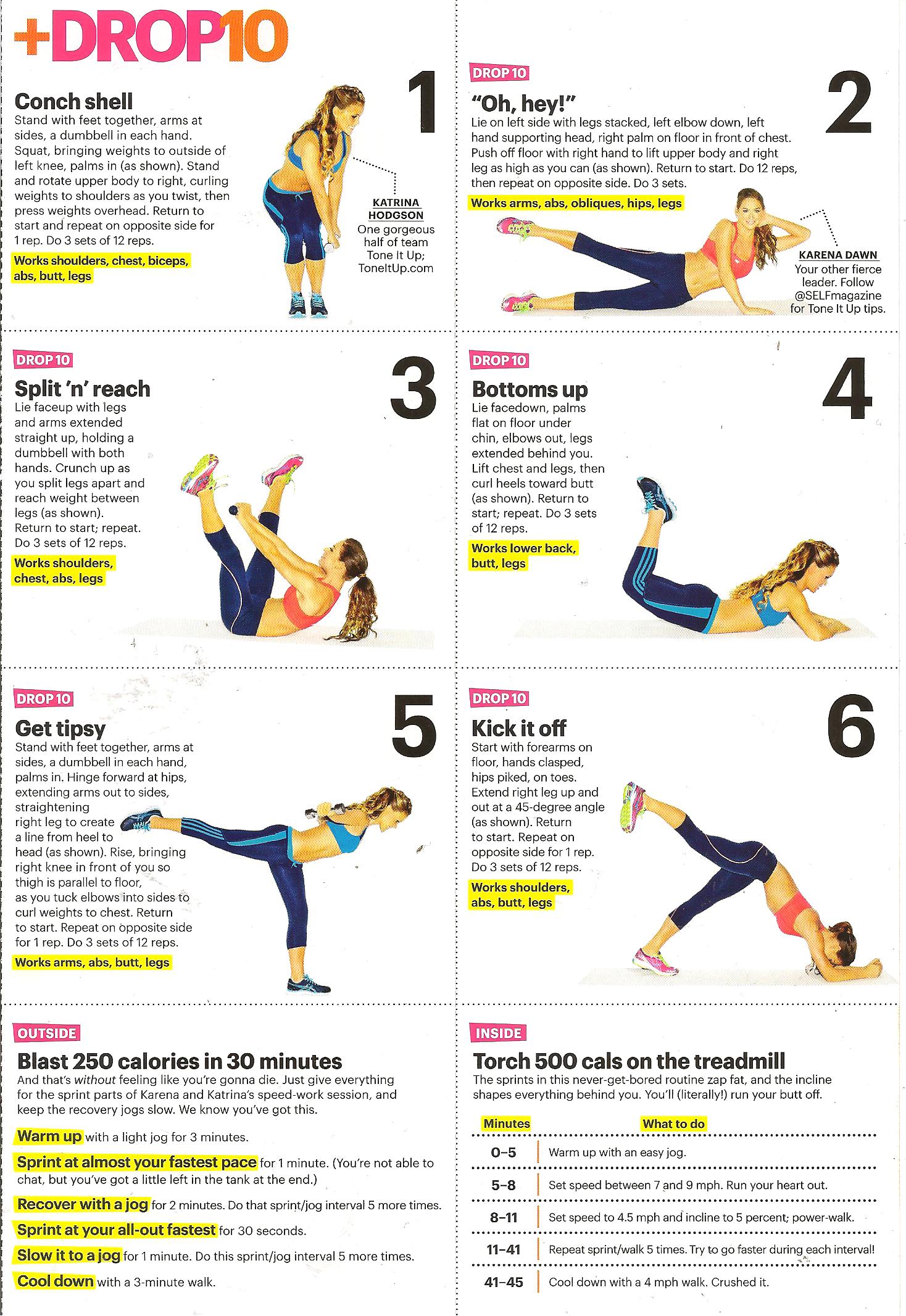 "Dying to Try it—Ropes"
SELF asked Gregg Cook (he teaches "Whipped" at Equinox in NYC) the proper technique for using ropes in class. (Need to start using this is my boot camp classes.)
Tracey Anderson
Gwyneth's favorite trainer in the whole wide world shows off some interesting moves which you can try out with a broomstick or the pole connected to your mop. (Look at those abs!)
"Beauty Mixologist"
SELF got the beauty benefits of some common ingredients from Adina Grigore of S.W. Basics in Brooklyn (shout out!)
The Rest of the Best of the March SELF:
"A Stylin' Bra" Are you in the market for a new sports bra that looks fabulous? (Yes? Me too!)
"Lump In Your Throat" The rise of thyroid cancer is discussed here.
"What I Gave Up Because I Felt Fat" Really enjoyed this essay from Taffy Brodesser-Akner (I want to be her friend just so I can say "This is my friend, Taffy.")
Overall Grade:
A- Looking good SELF!!
Have you read the April SELF yet?
You can check out SELF online at: www.Self.com
Ox ox,
BFC
Brooklyn Fit Chick
Follow me on Twitter: BrooklynFitChik (be sure to note the spelling!)
"Friend" me on Facebook at "Brooklyn FitChick"
Instagram: "margodono"
You Tube: "BrooklynFitChick1"