What Did We Learn This Month?
 Health: June 2013
Health Cover Star for June:
Jordana Brestwer
Honestly, I do not know how a woman can be more beautiful than Jordana Brewster. I mean—it is almost spooky how lovely she is, no? Anyhoo, I have soooo many friends who will be psyched to see the Fast & Furious 6 star on the big screen once again.
She is the daughter of a Brazilian model so we know where she gets her good looks!
So what else is inside the June Health?
"The New Golden Rules of Sun Protection"
The latest and best products for skin care against the summer rays are featured here. (I am a BIG fan of the Vichy spray on sunscreen by the way!)
"I Want My Great Legs Back!"
I guess Health is assuming many people have lost their great legs? Anyhoo—here we get products to make your legs look tan (without laying out in the sun) and exercises from Harley Pasternak (author of The Body Reset Diet.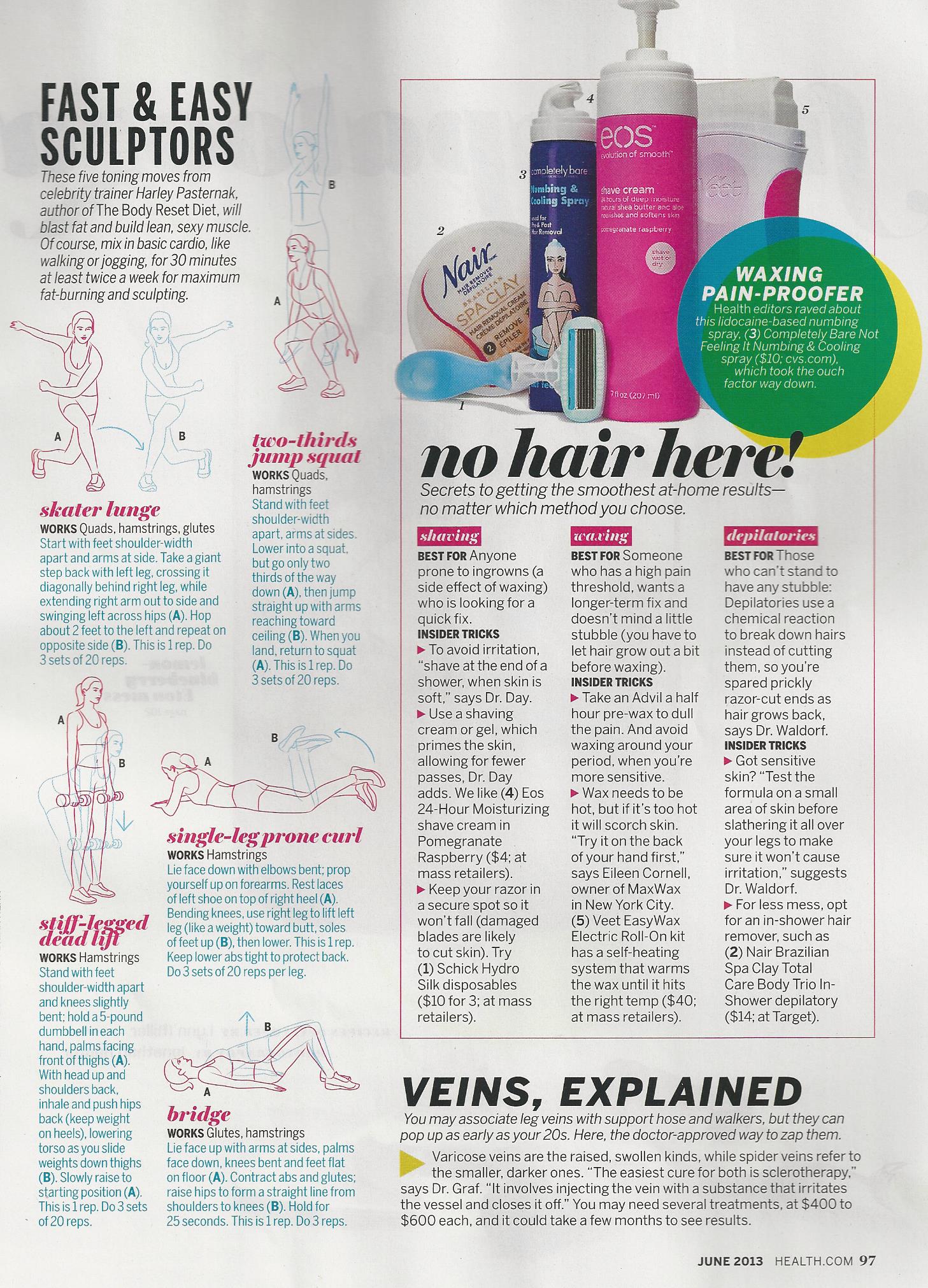 "Modern-Day Health Woes, Solved"
We live in an age where women are expected to wear high heels all of the time, wear earbuds way too loud and often and have a hard time going offline and just relax. I know this article spoke to me!
"Your Aching Head: A User's Guide"
I don't know about you guys but I can get POUNDERS between my eyes on a grey, rainy day so I always appreciate this kind of information.
"Stringer, Slimmer Arms"
Yoga goddess Kristin McGee shows how to strengthen and shape your arms with a few yoga poses.

And now the rest of the best of this issue of Health:
"Sneak Peak" A feature on the brightest (and cutest) new sneakers on the market.
"Nigella's Secrets to Delicious, Healthy Eating" The British chef (Nigella Lawson) talks about how to cook lighter fare with tons of flavor. Her newest book is called Nigellissima.
"Food Can Make You Feel Better" Here they talk about foods that can pleasantly affect your mood.
"Can You Think Yourself Well?" How often is illness mind over matter? Hmmmm?
Follow Heath online at: www.Health.com
Overall Grade:
B+ I still need more workout pages in my healthy lifestyle magazines but this was a big improvement from their last issue. .
Did you see the new Health magazine? What was your favorite section? Are you going to see Fast & Furious 6?
Ox ox,
Brooklyn Fit Chick
(BFC)
Follow me on Twitter: @BrooklynFitChik (note the spelling!)
Friend Me on Facebook: "Brooklyn FitChick"
Instagram: "margodono"
You Tube: "BrooklynFitChick1"