What Did We Learn This Month? 
 SELF: May 2013
SELF Cover Star: Kelly Osbourne
I think Kelly looks fantastic and am very happy that she is seeking to be a healthy role model to young girls rather than being just another skinny famous person. But I don't know—there is something a little strange to me that as a teen she felt harassed by the media for talking how her looks and then she gets a talk show where she makes fun of people for the way they dress. (E's Fashion Police)
Anyone else feel this way?
Or am I over analyzing this one? (It wouldn't be the first time!)
Really love Kelly's bathing suit on the cover by the way. (OMG it is from Betsey Johnson—no wonder I love it so much!)
So What Else is in the May SELF?
"Drop 10 Workout"
Trainers Karena Dawn and Katrina Hodgson of Tone it Up are back at it with a whole new workout this month that you can tear out and take to the gym.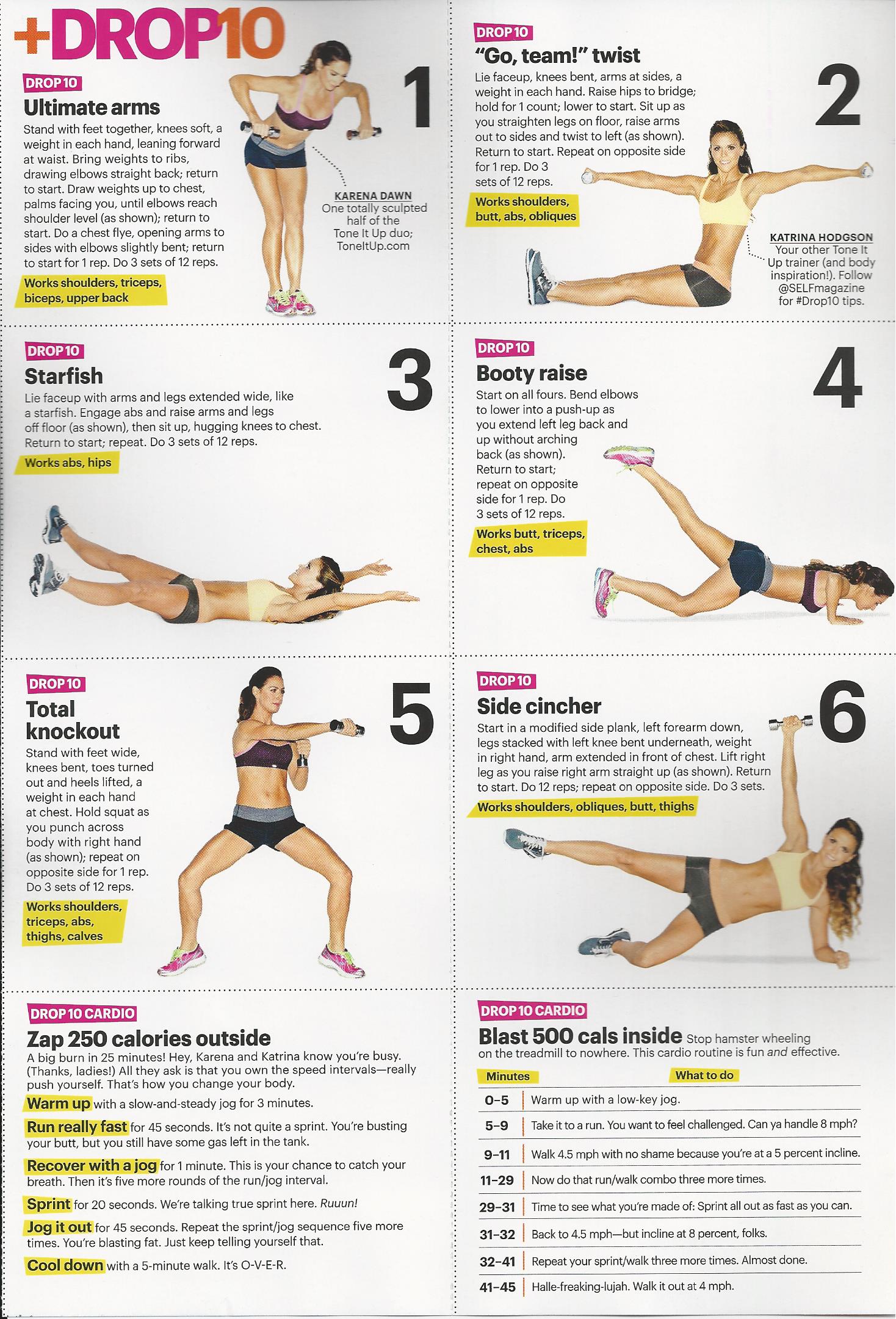 "Dying to Try it—Pull-Ups"
Trainer Kiley Schoenfelder (http://kfitnyc.com/) shows women how to do a real pull-up. (It's not that scary, people!)
By the way, Kiley is a Type 1 Diabetes athlete! How incredible is that? Go Kiley! (SELF editors—you must do a story about her!)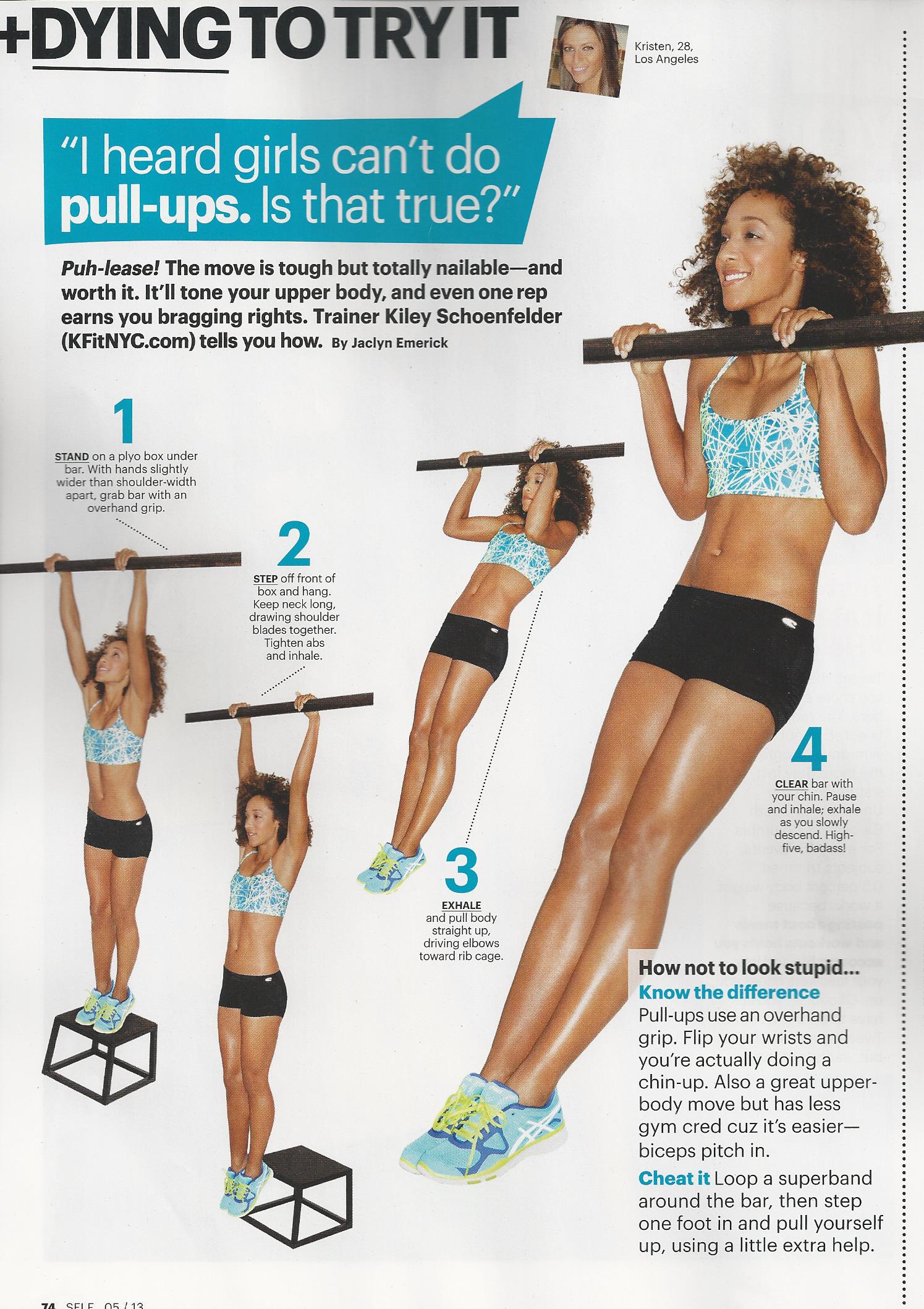 "5 Minute Abs"
SELF asked exercise physiologist Michelle Olson her favorite quick abs moves. They ask and ye shall receive.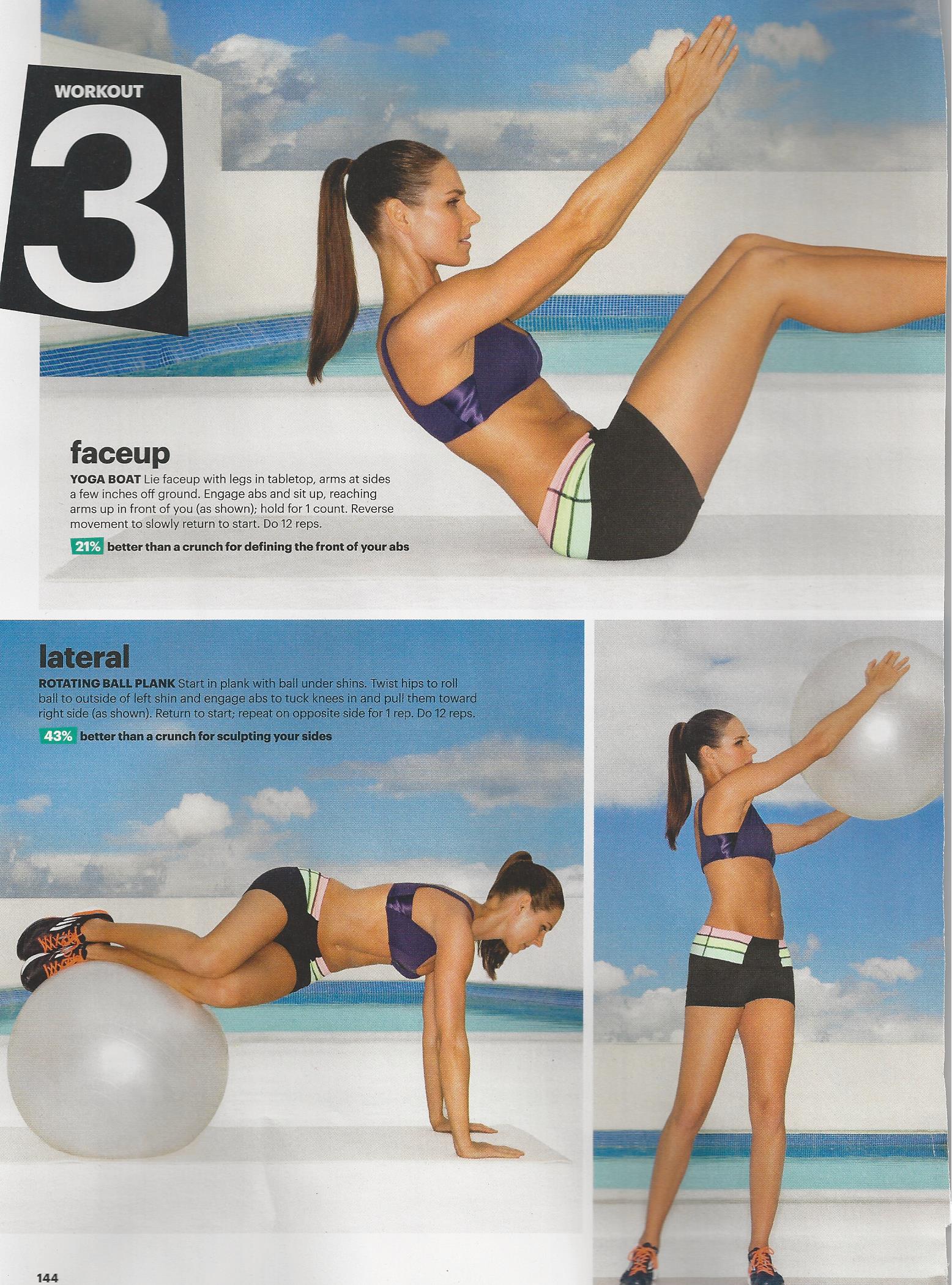 "How Did I Ever Bike Without This?"
SELF knows how to make this Fit Chick happy—put in some bike gear! (So who is going to get me the Stella Mccartney-designed Adidas jacket?)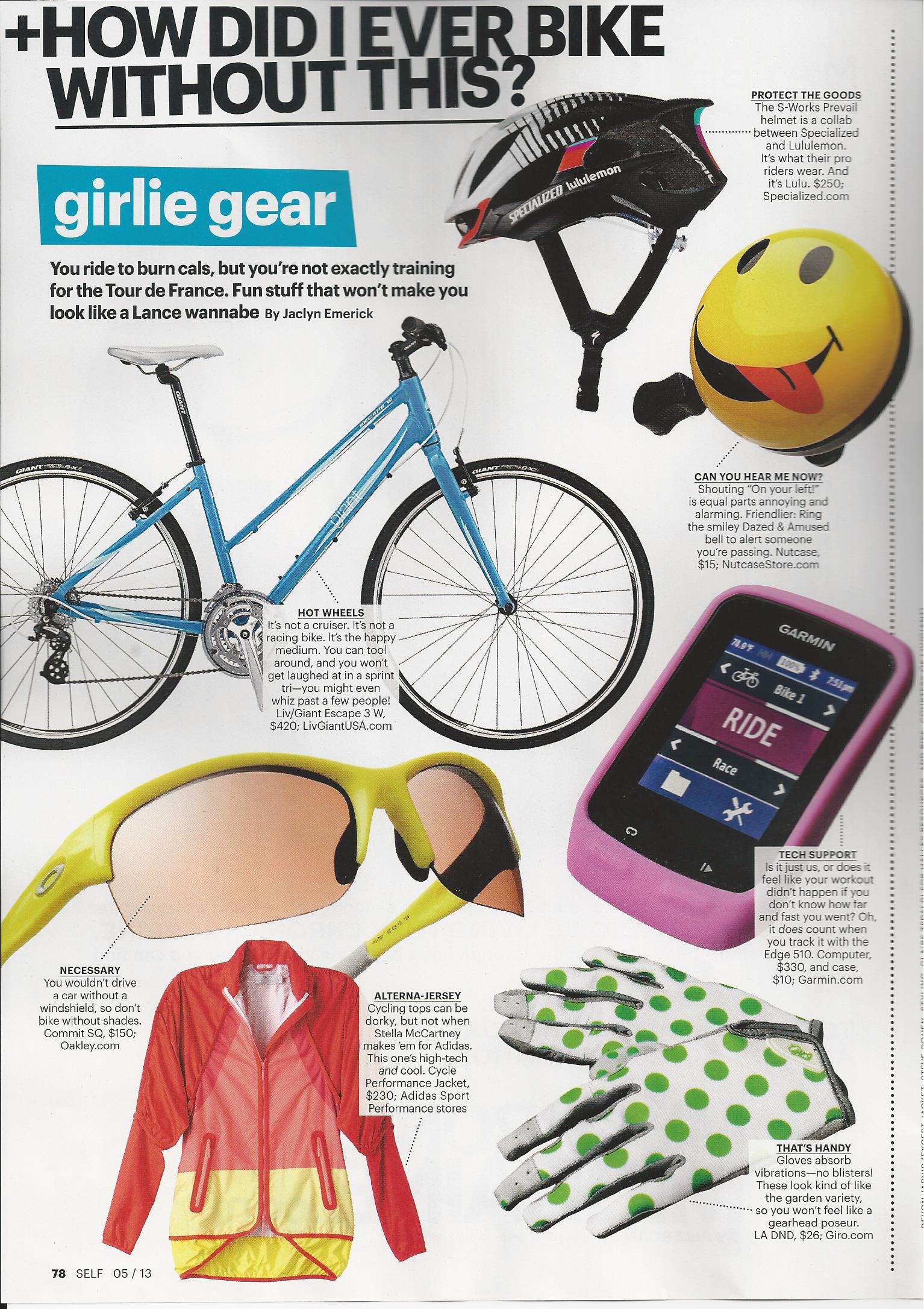 "SELF: 2013 Healthy Beauty Awards"
I love beauty stories and here we get the best of the best in lotions and potions as decided by SELF readers.
The Rest of the Best of the March SELF:
"How Bad Is It to Have a Drink Before You Work Out?" I was ready to make fun of this article when two (count 'em two) of my friends told me they have worked out "tipsy" before. So apparently this is a real thing that happens. (Gawd—I am so out of it!)
"Why Didn't I Step In?" Here we get a very interesting and thought-provoking essay from Sushma Subramanian whose friend died of liver failure at 26. Holy sh*t!!
Overall Grade:
B+ It was a great issue but I wish they not make the copy so young sounding. It comes off a little teenager-ish at times.
Have you read the June SELF yet? What do you think of Kelly Osbourne? One a scale of 1-10, how cute  is her bathing suit?
You can check out SELF online at: www.Self.com
Ox ox,
BFC
Brooklyn Fit Chick
Follow me on Twitter: BrooklynFitChik (be sure to note the spelling!)
"Friend" me on Facebook at "Brooklyn FitChick"
Instagram: "margodono"
You Tube: "BrooklynFitChick1"