What Did We Learn This Month?
 Health: October 2013
Health Cover Star for October:
Jessica Alba
Jessica Alba is on the cover and not only is she is an insanely beautiful woman, popular "green living" author and successful actress (you can see her in the upcoming Machete Kills) but she also runs her own eco-friendly lifestyle business—The Honest Company (www.honest.com.)
On top of all of that she seems incredibly sweet as well. Check out Jessica's cover shoot video here: http://www.health.com/health/video/0,,20735365,00.html
So what else is inside the October Health?
"Meet Your New Solemate" (Should that be one-word instead? Please advise!)
I can never have enough sneakers on hand and this story features the best & most useful for runners.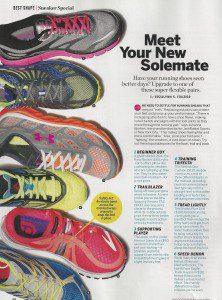 "Get a Superstar Body"
Health asked the top celebrity trainers how us commoners can look like an A-Lister. Said trainers are David Kirsch, Michelle Lovitt and Harley Pasternak.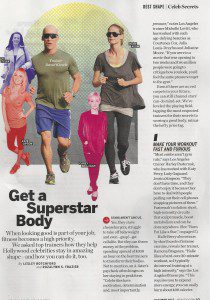 "The Three Supplements You Needs the Most"
If you are considering adding vitamins and supplements to your daily regimen—read this article first.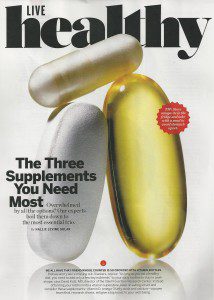 "Your Hair: A User's Guide"
Having problems with thinning hair, dry scalp or graying? (I have soooo many grays.) Be sure to check out this feature that will address all the things could stress you tresses.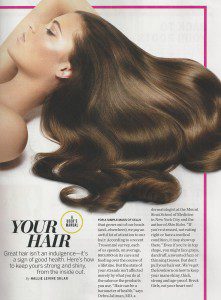 "Should I Try CrossFit?"
The super popular program is the bane of my Instagram account (how people can post more photos of their WODs than I do of my cats is startling) but I must admit I am curious to give them a whirl. So if you are in the market to try out CrossFit as well—check out this issue of Health first.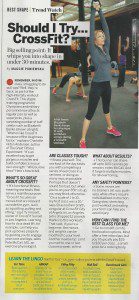 And now the rest of the best of this issue of Health:
"Grab it Now…Winter Squash" Yes, please! (Anyone want to cook my dinner tonight?)
"What Kind of Ager Are You?" I love my beauty stories and this one was of big interest to me. (I am a "splotcher" by the way.")
"Your Healthy Fall Gardening Guide" If I didn't possess a black thumb and actually had a yard I would be ALL over this. (Show of hands for those who want to plant a garden for me?)
"Breast Cancer Breakthroughs" October is breast cancer awareness month so all of the women's magazines have features about this horrible disease. (Keep hopeful for a cure someday!)
Follow Heath online at: www.Health.com
Overall Grade:
B- I am greedy for workouts Health. Where, oh where are they? Bah!
Ox ox,
Brooklyn Fit Chick
(BFC)
Ox Ox,
BFC
Brooklyn Fit Chick
Follow me on Twitter: "BrooklynFitChik" (note the spelling!)
Friend me on Facebook: "Brooklyn FitChick"
Instagram: BrooklynFitChick
Pinterest: BrooklynFitChick
You Tube: BrooklynFitChick1