What Did We Learn This Month?
 STRONG Fitness Magazine: November/December 2013
Hello everyone! There is a new magazine on the block and they aim to appeal to women who are not afraid to lift weights—STRONG fitness magazine! I have a quick recap of their first issue but let me say that the pages and layouts are beautiful. Really looking forward to what they have to say in the future!
"Fine Tune Your Overhead Squat"
This is something I could really use help with and I love the description here from trainer Alex Possamai of CrossFit Bolton Mississauga, Ontario. (This is a Canadian publication, by the way!)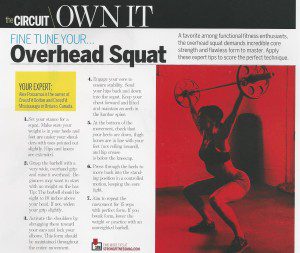 "Post-Sweat SOS"
The best beauty things to use after a sweaty workout picked by the beauty expert Bloggers at Two Chicks and Some Lipstick.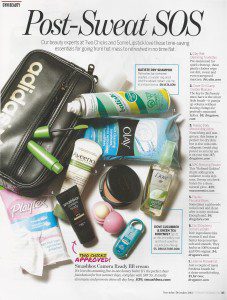 "Greater Goods"
A whole gorgeous page of gear that will fix your 'fitness woes" and gives me the "I wants."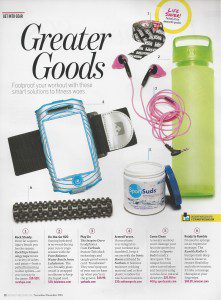 "Upper Body Blaster"
A 20-minute workout by coach and trainer Rita Catolino (Just look at those heavy weights! Yay!)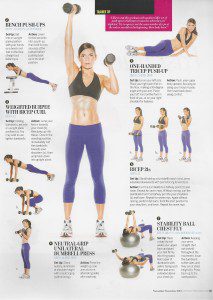 And now the rest of the best of this issue of Shape:
"Rock Your Body" A hybrid workout that will work every muscle group from Tommy Caldwell of Hybrid Training Corp.
"Adjust Your Food Attitude" The healthiest foods you should be eating though you may hate the taste (sardines—yuck!)
"Uphill Battle" If you work out mainly on a flat terrain—using hills will really up your game.
Follow Strong Fitness magazine http://www.strongfitnessmag.com/
Overall Grade:
A  It's a gorgeous magazine featuring women with buff bods which is refreshing.
Ox Ox,
BFC
Brooklyn Fit Chick
Follow me on Twitter: "BrooklynFitChik" (note the spelling!)
"Like" My Facebook Page
Instagram: BrooklynFitChick
You Tube: BrooklynFitChick1