What Did We Learn This Month?
 Women's Health
January 2014
Women's Health Cover Star for January 2014: 
Evangeline Lilly who is featured in the new Hobbit movie but will always be Kate from Lost as far as I am concerned. Evangeline was recently on the Conan O'Brien show to complain about the cover line "best butt ever."
In this interview the actress talks about being a mom to son Kahekili (in Hawaiian his name stands for "thunder") and how she prefers to blend in with the crowd rather than seek the Hollywood spotlight.
In her downtime she prefers to workout to old-school Jane Fonda moves rather than trendy new exercises and feels passionately that women should embrace a healthy lifestyle versus struggling to get skinny.
So what else is in the January issue of Women's Health? 
15-Minute Workout "The One-Dumbbell Solution"
Craig Ballentyne of Turbulence Training offers this workout that requires only one dumbbell to get a good workout in just 15 minutes time.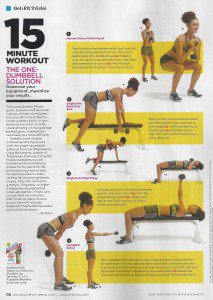 "Compete with the Cold"  
In case you are wondering what beauty products that winter Olympians use to fight the effects of cold weather–here you go!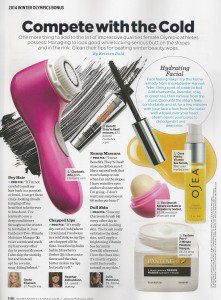 "Gold Medal Gear"
OMG—these outdoor gear pages give me a serious case of the "I wants!"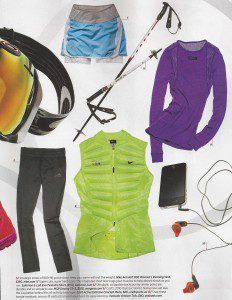 "The Next Fitness Star Workout"
Stacie Clark, winner of the Women's Health Next Fitness Star gives us a special look at her new DVD Women's Health Power Sculpt Series.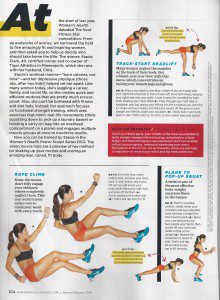 "Little Moves to Get Lean & Strong"
Amanda Freeman of SLT shows how to use hybrid movements to gain strength and increase muscle tone.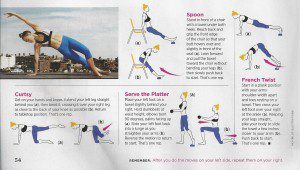 And now the rest of the best of this issue of Women's Health:
"Pump Up You Power Center" Women's Health partnered with Weekend Today to find out much women know about the importance of heart health. Spoiler—we need to learn more!
"Find the Winner's Edge" The Olympics are just around the corner and here we get to meet some of our upcoming participants.
 "I Survived Being Trapped in a Fire" Women's Health tells us this true story from Casey Copenhaver who survived a fire in her home. Yikes!
Overall Grade:
A This is a great issue to start the new year.
You can check out Women's Health online as well: www.WomensHealthMag.com
Until next time…
Ox Ox,
BFC
Brooklyn Fit Chick
Follow me on Twitter: "BrooklynFitChik" (note the spelling!)
Instagram: BrooklynFitChick
Pinterest: BrooklynFitChick
You Tube: BrooklynFitChick1