What Did We Learn This Month?
 Fitness: February 2014
What Do We Learn This Month in Fitness?
 "Reboot Your Life"
Fitness features 18 apps that will help you improve your fitness regime, healthy eating goals and help "de-clutter" your life. (Love the Nike+ Training Club by the way!)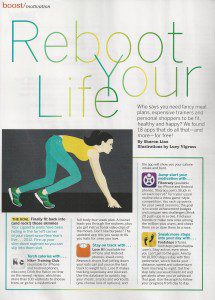 "Fitness Better Body Plan"
If you let your New Year's resolutions slide and want to get healthier and more fit now, you can try this four-week workout plan created by Sylwia Wisenberg that looks pretty bad-ass.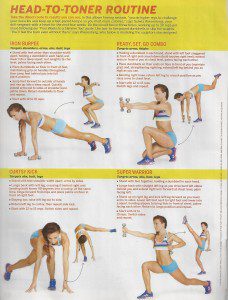 "Watch & Burn"
Okay—it is fa-reezing out there (silence Californians!) so working out with a DVD is sometimes the best option. Fitness picks their "ten best" of the year.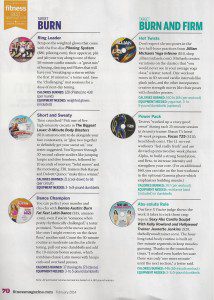 "Hang Tough"
I love suspension training and TRX is an excellent option if you are interested in trying it out for yourself. (I should disclose that I am TRX certified, by the way!)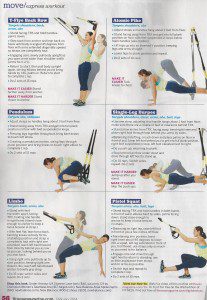 And now the rest of this issue of Fitness:
"Beat The Clock Beauty" How to get even more gorgeous in less time each day.
"Make Over Your Metabolism" Over 60% of Americans have challenging metabolisms that can cause weight gain and sluggishness. Try these tips here if yours is not behaving.
"Fitness Healthy Food" Fitness looks at the best packaged food options at the market to keep you healthy. (Hey, we can't always be cooking, right?)
Overall Grade:
A- Go out and get your own copy!
You can follow Fitness magazine at www.fitnessmagazine.com
Until next time…
Ox Ox,
BFC
Brooklyn Fit Chick
Follow me on Twitter: "BrooklynFitChik" (note the spelling!)
Instagram: BrooklynFitChick
Pinterest: BrooklynFitChick
You Tube: BrooklynFitChick1