What Did We Learn This Month?
 Women's Health
February 2014
Women's Health Cover Star for February 2014: 
German supermodel and longtime Project Runway host Heidi Klum is on the cover and featured inside. Turns out Heidi had about a dozen jobs to deal with every day including designing her own line of sneakers for New Balance which she shows off in the magazine—very cute!
She also shares a story about accepting an Emmy award while being a bit tipsy on champagne (she imbibed with co-winner Tim Gunn—lucky gal!)
So what else is in the February issue of Women's Health? 
15-Minute Workout "Sculpt a Knockout Body"
I like this workout from UFC Fighter Mike Dolce and plan to use in my bootcamp classes very soon.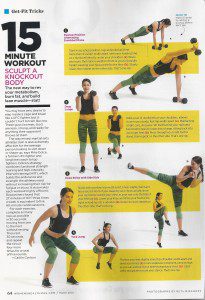 "Beautify Your Back"  
Women's Health states that "skin-baring season" is arriving soon—LMAO! Anyhoo, the workout moves featured here will help make your back strong.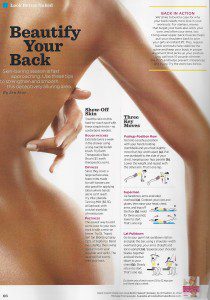 "Getting in Shape is Child's Play"
Tapping into the fun part of your workouts can help make the time go by faster is the point here.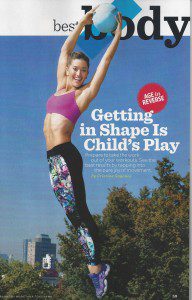 And now the rest of the best of this issue of Women's Health:
"Genius Diet" The best foods to eat that will make your brain say "thank you!"
"We Survived a Bear Attack" Women's Health talks to two women who had a rather interesting experience while taking a trip to the mountains in Nova Scotia. (Note to self—do NOT go into the woods without Bear Spray!)
Overall Grade:
B I was not as enamored with this issue as I am usually with Women's Health. I am sure next month will knock my socks off, however.
You can check out Women's Health online as well: www.WomensHealthMag.com
Until next time…
Ox Ox,
BFC
Brooklyn Fit Chick
Follow me on Twitter: "BrooklynFitChik" (note the spelling!)
Instagram: BrooklynFitChick
Pinterest: BrooklynFitChick
You Tube: BrooklynFitChick1