What Did We Learn This Month?
 Shape
May 2014
Shape Cover Star for May 2014:
Ivanka Trump is on the cover and looking fantastic. The busy mom of two kids is a Wharton School grad who just happens to be the Vice President of Development and Acquisitions for the Trump Organization. (Before you yell "nepotism" understand she worked for other companies before joining her father's office and is known for being hard working and down to earth.)
Ivanka is also a judge on Celebrity Apprentice and credits her mother's work ethic for making her eager to be both a mom and a professional.
She keeps in shape with regular spin classes and a few mat moves created by her trainer Rhonda Malkin which you can see here: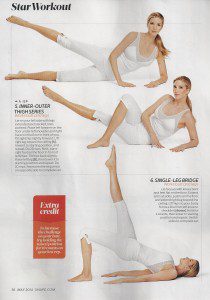 What else is on the May issue of Shape?
"Mix Masters"
I want just about everything on this page but especially the Soul Transform Headphones. (Can someone hook a fit chick up?)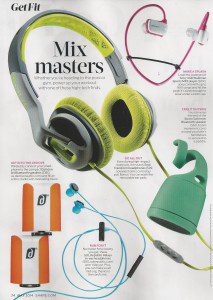 "Have a Ball"
If you are looking for a new workout to try at the gym—check out this soccer-inspired circuit from trainer Scott Piri of Team Expos in Los Angeles.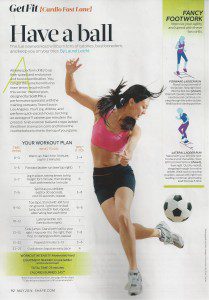 "Blaze a Trail"
Summer is finally in our sites and I for one want to go for a nice long hike in the great outdoors. Professional rock climber Katie Lambert offers her best advice to keep safe while enjoying nature live and in person.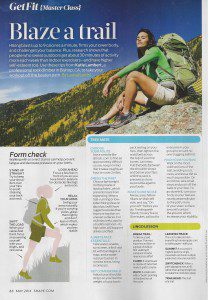 "Upward Bound"
And if you need some new gear for your hike…check out this selection!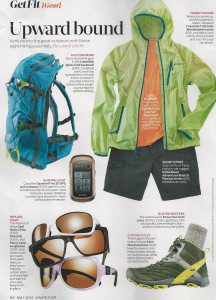 "Shape Summer Shape-Up"
Hey, have you heard of Jillian Michaels? She has a pretty neat workout in this issue.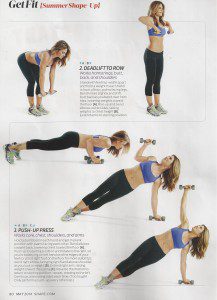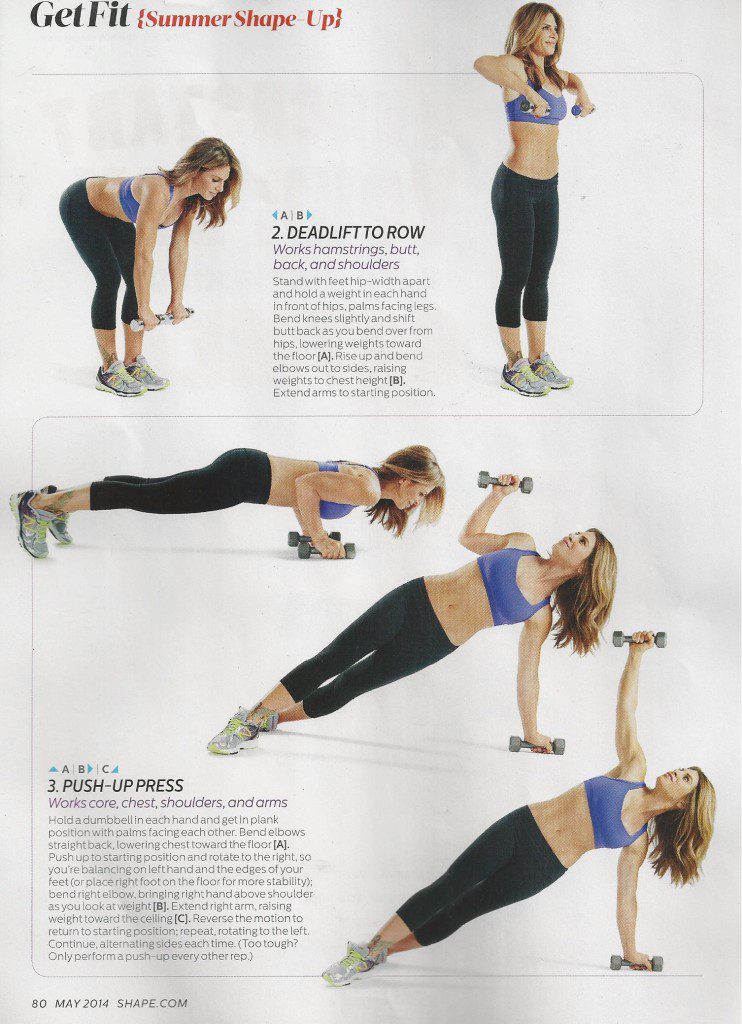 And now the rest of the best of this issue of Shape:
"London Calling" Editor in Chief Tara Kraft Lowenstein has moved on to a new life in London with her brand new husband. Good luck in the UK Tara!
"Here Comes the Sun" Believe it or not you need to change out your sun lotions every year in order to make sure your skin is safe. Shape has a great selection here for all types of skin types.
"Get Phone Smart" Sure we all love our cell phones but they can also be dangerous (stop texting and walking, people!).
Follow Shape magazine online at: www.Shape.com
Overall Grade:
A  I liked the articles and the workouts in the May issue!
Until next time…
Ox Ox,
BFC
Brooklyn Fit Chick
Follow me on Twitter: "BrooklynFitChik" (note the spelling!)
Instagram: BrooklynFitChick
Pinterest: BrooklynFitChick
You Tube: BrooklynFitChick1