What Did We Learn This Month?
 Women's Health
October 2014
Women's Health Cover Star for October 2014: 
The lovely Kate Hudson is on the cover wearing some of her divine fitness line Fabletics. Kate keeps her insanely toned body in shape with a combination of Pilates and Brazilian Butt Lift DVDs plus she follows an "elimination diet" that excludes red meat but allows tequila. (Nice!)
Kate splits her time with her fiancé Matthew Bellamy of Muse (one of my favorite bands) in London and Los Angeles along with her two boys Ryder & Bing (she loves fun names!)
So what else is in the October issue of Women's Health? 
15-Minute Workout "Hot Abs, Hot Everything…"
Keoni Hudoba of Cyc Fitness gives these moves that will help strengthen your core.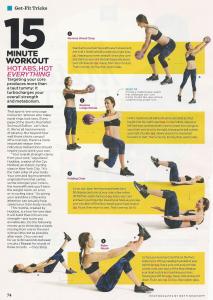 "Yes, You Can Do a Real Pushup"  
If you are like me—you want to master a "real' pushup. Well trainer Tony Gentilcore, C.S.C.S. offers tips for us to do just that.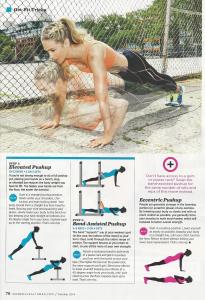 "Time for an Oil Change"
There are all types of "edible oils" including walnut, coconut, avocado and sesame. Find out what each adds in terms of making your life healthier here.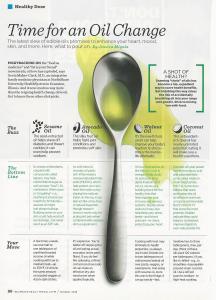 "Warm Up the Right Way"
The best way to get ready for a run include these warmups.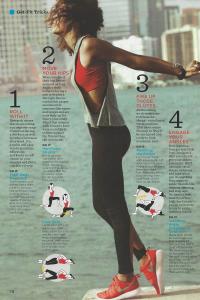 "Social Climbers"
Women's Health and Yelp combines forces to find America's best cities for food and fitness. Real surprising list here with Jersey City, Scottsdale and Ann Arbor making the cut.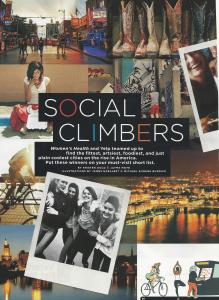 And now the rest of the best of this issue of Women's Health:
Lenny Kravitz: Women's Health talked to this hunk of a man who happens to be a great singer and songwriter and looking AMAZING at 50. (50! Lenny Kravitz is freakin' 50!)
Overall Grade:
A Great issue with tons of useful articles, great beauty stores and tough workouts. Me likey!
(If you are reading this on a different site or a different feed than Brooklyn Fit Chick, it has been taken without permission.)
You can check out Women's Health online as well: www.WomensHealthMag.com
Until next time…
Ox Ox,
BFC
Brooklyn Fit Chick
Follow me on Twitter: "BrooklynFitChik" (note the spelling!)
Instagram: BrooklynFitChick
Pinterest: BrooklynFitChick
You Tube: BrooklynFitChick1