BROOKLYN FIT CHICK'S PLAYLIST
The "Canadians, Hip Hop and Classic Rock" Ride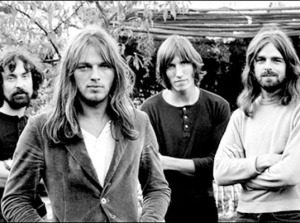 Hey there! Hi there! Ho there!
Today I am featuring my new favorite playlist which features a nice mix of old favorites and maybe a few new (to you) ones as well. Hope they inspire you on your next workout!!
Best Look Lately: Dear Rouge
OMG—new favorite song in the world! Dear Rouge is a Canadian duo that won a bunch of songwriting contest in the last couple of years and I think they will soon gain popularity in the States. (And my little Blog gave them their start!)
Ch Check it Out: Beastie Boys
Representin' Brooklyn!!!
Get the Party Started: P!nk
This was written by Linda Perry of 4 Non-Blondes—bet you didn't know that!
You Should Be Dancing: Bee Gees
Not only is this one of my favorite songs of all time but it serves as the soundtrack for my all-time top dance sequence on film. (So much going on here…)
Weapon of Choice: Fat Boy Slim
The video is quite simply fantastic. Yes folks, Christopher Walken can cut a rug!
(I cannot believe this guy dated Chelsea Handler!)
Looking at the World from the Bottom: Mike Doughty
I know most people know Mike Doughty from Soul Coughing but I am all about his solo work and this tune in particular grooves like crazy.
In my continuing work to help Canadian artists get more American fans—I give you K-Os. (You're welcome!)
When does Jack White ever sleep? Does anyone know? How the hell can he put out so much music?
The Pit: Silversun Pickups
This is my "sprinting" tune where I make my class move as fast as they can for 10-15 seconds at time. It completely motivates them to haul their butts.
Comfortably Numb: Pink Floyd
My one big self-indulgence is playing me some kick ass classic rock and Pink Floyd kicks ass the most of all.
The Drugs Don't Work: The Verve
Such a great 90s band—I miss them.
That's all I have today folks. Let me know about some of your favorite songs and radio stations. I am always looking for good tunes.
(If you are reading this on a different site or a different feed than Brooklyn Fit Chick, it has been taken without permission.)
Until next time…
Ox Ox,
BFC
Brooklyn Fit Chick
Follow me on Twitter: "BrooklynFitChik" (note the spelling!)
Instagram: BrooklynFitChick
Pinterest: BrooklynFitChick
You Tube: BrooklynFitChick1