Brooklyn Fit Chick News & Notes
Tips of the Scale Weight Loss Conference News (20% off Tickets to BFC Readers!)
2015 Wanderlust Yoga Festival Summer Tour Dates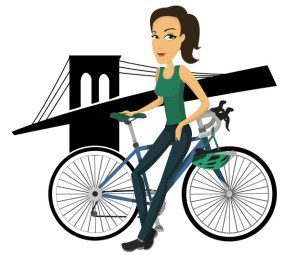 Hey there! Hi there! Ho there!
A couple of quick notes today about upcoming events that I thought you might be interested in……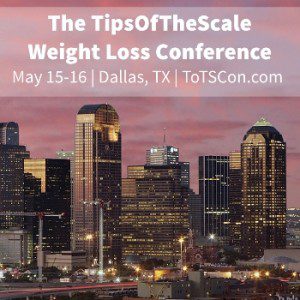 Tips of the Scale Weight Loss Conference: Very exciting news here! My podcast friend Sam Lomeli (his Tips Of The Scale podcast is a must-listen for me every week) will hold the first conference—the TipsOfTheScale Weight Loss Conference that will take place in Dallas, Texas May 15-16 (congrats Sam!) AND if you are friends with me you can simply use this link to get 20% off the ticket price–score! (Or use the code "bfc2015" at the checkout.)
The conference has lined up some interesting speakers including Rudy Gettinger whose reality show I just loved! If you can get to Dallas May 15-16 –be sure to check out "Tips of the Scales."
2015 Wanderlust Summer 2015 Tour Details: Last year I went to the first Wanderlust Yoga Festival in Brooklyn and had many fun adventures including meeting THE Elena Brower (you can read all about it at my Fit Bottomed Girl post from the time.)
Well in 2015 the Wanderlust team is kicking it up several notches by inviting top notch talent to keep your toes tapping while getting your mind & body in shape.
YOGA:
Seane Corn
Shiva Rea
Elena Brower
Rod Stryker
Rodney Yee & Colleen Saidman
Sri Dharma Mittra
MUSIC:
Michael Franti
Thievery Corporation
Lake Street Dive
Lee Fields & The Expressions
The Barr Brothers
Rising Appalachia
MC Yogi
SPEAKERS:
The full roster of festival dates is as follows:
Snowshoe, West Virginia: June 5-7
Stratton, Vermont: June 18-21
Aspen-Snowmass, Colorado: July 2-5
Squaw Valley, California: July 16-19
Whistler, British Columbia (Canada): July 30-August 3
Tremblant, Quebec (Canada): August 20-23
For the complete lineup and ticketing information please visit http://wanderlust.com/summer-2015-lineup/
Got that? Now get your bags packed and go have some fit fun!
(If you are reading this on a different site or a different feed than Brooklyn Fit Chick, it has been taken without permission.)
Until next time…
Ox Ox,
BFC
Brooklyn Fit Chick
Follow me on Twitter: "BrooklynFitChik" (note the spelling!)
Instagram: BrooklynFitChick
Pinterest: BrooklynFitChick
You Tube: BrooklynFitChick1