Brooklyn Fit Chick News & Notes End of 2015 Special!
 Book vs Movie Podcast Episodes: "The Devil Wears Prada" & "Fried Green Tomatoes"
Call-Outs for Top Songs of 2015
Advice for Piriformis Syndrome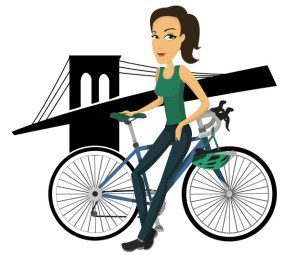 Hey there! Hi there! Ho there!
Simply cannot believe 2015 is coming to a close and while I am trying to make sense of a year which had far more "lows" than "highs" I wanted to take the time to say '"thank you."  Thanks to every single one of my readers who check out my Blog and make comments. It is SO appreciated.
I discovered my voice while working on "Brooklyn Fit Chick.com" four years ago and have made some of the greatest friends in the whole world in the Blogosphere. I am looking forward to all of the new lessons you have to teach me in 2016 and hope I can make a positive impact in your life as well.
If nothing else—I promise to make you giggle from time to time!
As I get my last few posts written for 2015 allow me the chance to talk about a few news & notes going through my brain right now.
Book Vs Movie Podcast News:
Margo Porras of She's Nacho Mama's Blog and I co-host the "Book Vs. Movie" podcast (that you can subscribe to via iTunes at this link) and this past year we really kicked serious butt with the downloads. (As Homer Simpson would say—woo hoo!) And believe me when I tell you that hardly anyone I personally know (except for my mother) listens to us so that is pretty damn cool!
Our two top episodes so far are Gone Girl and The Outsiders. If you have any suggestions for us on your favorite book to movie adaptations, leave a comment below and/or at our Facebook Page. (We are always looking for ideas!)
In the meantime, here are our last two episodes talking about The Devil Wears Prada and Fried Green Tomatoes. (Our next one will be Waiting to Exhale and will come out in early January.)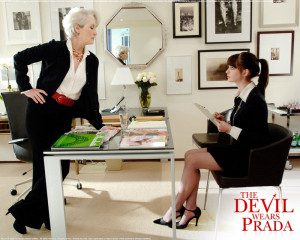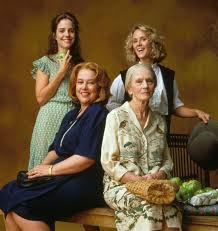 Top Songs for 2015:
Many of you know already that I am a fitness instructor with a passion for putting together the "just right" playlist for each class. I feel as if it is my chance each hour to not only enable good health for a fellow human being but to also get to be a DJ with a captive audience. (I have some control issues to work out…)
My students know that if they want to treat me to a present at the holidays an iTunes gift card will do nicely. I post my personal playlists on this Blog as frequently as I can plus I create them for Fit Bottomed Girls with special themes ranging "Madonna vs. Lady Gaga" to Halloween.
This week I plan to post my picks for the top songs of 2015 and am curious which ones would be on your list? What new tunes did you really dig this year? Here is my handful to start:
"I Can't Feel My Face" by The Weeknd
"Hotline Bling" by Drake
"The Wolf" by Mumford & Sons
"Adventure of a Lifetime" by Coldplay
"Ship to Wreck" by Florence & The Machine
Let me know your picks for 2015 in the comments below!
Piriformis Trouble:
Last month I told you all that I was having hamstring issues from all of my years of cycling. Unfortunately it looks as if it is a little worse than that. In fact, my symptoms are indicating that I have Piriformis Syndrome which is (if I can be a little crude here) a pain in my butt. This occurs when the piriformis muscle compresses on your sciatic nerve causing a radiating pain down the leg.
It hurts when I sit or lie down for too long and getting out of bed in the morning (if I forget to sleep on a heating pad) is a chore.
Ibuprofen and my BelleCore Body Buffer are my new best friends.  I have been instructed to foam roll as often as a I can and to sit and roll on two lacrosse balls to undo that knot in my muscle twice per day. Icing it down helps a bit as well but every time I see wooden or metal chair my inside my inner voice says "oh sh*t!"
It makes me a bit grumpy to be slowed down in any way but I know that if I do things correctly now it will pay off in the long run. My question for y 'all is if any of you have been through this can you give me your best advice?  I am eager to try just about anything at this point. Thank you in advance!
Oh well, that's it for me today.  I will be back soon with magazine reviews, playlists, reviews and so much more. I hope you have a wonderful last week of 2015!
(If you are reading this on a different site or a different feed than Brooklyn Fit Chick, it has been taken without permission.)
Until next time…
Ox Ox,
BFC
Brooklyn Fit Chick
Follow me on Twitter: "BrooklynFitChik" (note the spelling!)
Instagram: BrooklynFitChick
Pinterest: BrooklynFitChick
You Tube: BrooklynFitChick1