Brooklyn Fit Chick News & Notes: January 2016
"Soul Cycle & Target Team Up (with a Music Star!)
Fit Bottomed Girls Latest Hits
Plus:
 "Book vs Movie" Podcast Minnesota Public Radio Interview!
Hey there! Hi there! Ho there!
January is just flying by me and for those keeping score—I am still keeping my New Year's resolution and trying to learn all of my student's names with the Name Tag Challenge. Every single week I am feeling more confident in my ability to remember them and I can feel a difference in how students are reacting to one another by learning each other's name. It makes for a more convivial environment and what is not to love about that?
The last couple of weeks have been busy for me with writing this Blog and some other work I have been up to so let's get to it, shall we?
SoulCycle X Target Tour:
I had the pleasure recently to take place on the opening night of the SoulCycle x Target in New York City which is part of a ten-city tour across the U.S. where you can enjoy free SoulCycle classes thanks to Target. Click on the link before to find out how you can sign up for the remaining dates here:
January 29-31: Atlanta, Denver and Nashville
February 5-7: Minneapolis and Los Angeles
When I arrived at the NYC class who did I spy with my little eye but Miss Nicole of Fitfulfocus.com and I grabbed a quick picture of us:
The ride was pretty incredible with three top notch instructors and a DJ playing behind them on an elevated stage. After a 45-minute sweat session we were treated to the Rachel Platten's "Fight Song" when all of a sudden the singer herself took the stage—really! I quickly jumped off my bike and grabbed this photo of her in action.
Overall it was a very fun experience and I wish I could have had you all there with me!
Fit Bottomed Girls Hits:
As some of you know—I am a NYC contributor for the popular fitness Blog Fit Bottomed Girls and this month I have had a whole bunch of articles featured there including:
Along with those features I have my very first workout on there as well which you can find right here (you're welcome!)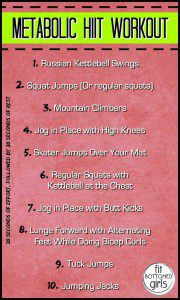 Book Vs Movie Podcast News:
Margo Porras of She's Nacho Mama's Blog and I co-host the "Book Vs. Movie" podcast (that you can subscribe to via iTunes at this link) and we are started to get some media attention which is so nutty but awesome at the same time. Last week I had my first live radio interview with Wisconsin Public Radio's "Central Time" which is an afternoon talk show.
Did you know that there will be 19 movies coming out this year that are based on books? Well I talk about the upcoming film season plus a few of my favorite (and least favorite) book to movie adaptations plus I took a few calls from listeners which made me nervous but ultimately I think it turned out well!
You can listen for yourself here (it only takes 18 minutes!)
Our newest episode is "Psycho" by the way which you can also check out.
Oh well, that's it for me today.  I will be back soon with magazine reviews, playlists, reviews and so much more. Keep warm and dry folks (we are getting tons of snow here!)
(If you are reading this on a different site or a different feed than Brooklyn Fit Chick, it has been taken without permission.)
Until next time…
Ox Ox,
BFC
Brooklyn Fit Chick
Follow me on Twitter: "BrooklynFitChik" (note the spelling!)
Instagram: BrooklynFitChick
Pinterest: BrooklynFitChick
You Tube: BrooklynFitChick1