Brooklyn Fit Chick News & Notes New Year's Resolution Special
"The Name Tag Challenge"
Plus:
 "Book vs Movie" Podcast Episode Waiting to Exhale"
Unleashing My Inner Star Wars Geekiness
Update on My Piriformis Issue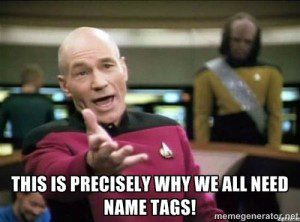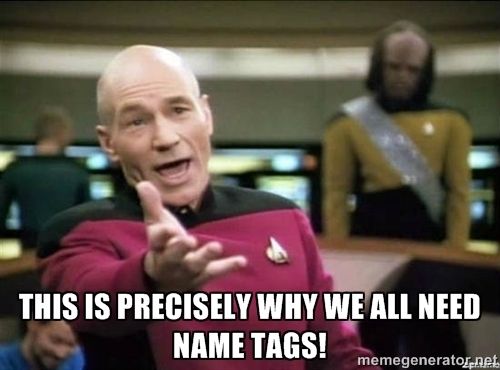 Hey there! Hi there! Ho there!
It is 2016 and the only New Year's Resolution I could muster up was to address a problem that has plagued me most of my life–the complete inability to remember people's names RIGHT AFTER I have just been introduced to them. It's a serious issue for me because as an instructor I meet new people every day.
Some introduce themselves to you at their first class and it sticks for the few weeks they attend. (Those people always disappear sooner than later!)
For me the problem is the unassuming regulars who spend a few hours a week with me and there is never a formal introduction. We just nod and say "hello, good morning, goodbye" and "have a great weekend!" and I try and tell myself that "it is NOT weird to ask their name at this point" but I chicken out each time.
I don't want to come across as egocentric and not caring about the people just quietly go about the business of working out. So this year I decided to do something about it once and for all.
My 2016 New Year's Resolution is to get to know the names of my students by bringing actual name tags to class to pass around to every one in attendance. Every single one which means I get a few exasperated eye rolls and whiny "but you already KNOW my name!" from some folks but mostly the results have been incredibly successful.
People usually say something along the lines of "aw—that is so sweet!" and cheerfully go along with it
Not only have I managed to start the process of remembering so many names but the students themselves feel like they know each other better. There is more of a sense of fellowship and belonging during my classes now which makes my NYC/Cynical heart grows a thousand times bigger each hour.
My plan is to keep this as part of my regular teaching regiment and will let you know how it goes. Here is how our sweaty spin room looked this past Saturday.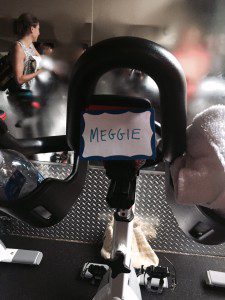 How do you remember other people's names? Are you changing anything about how you teach this year?
Book Vs Movie Podcast News//We Are #270!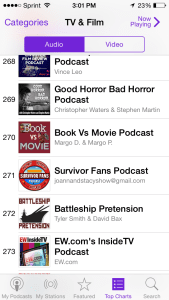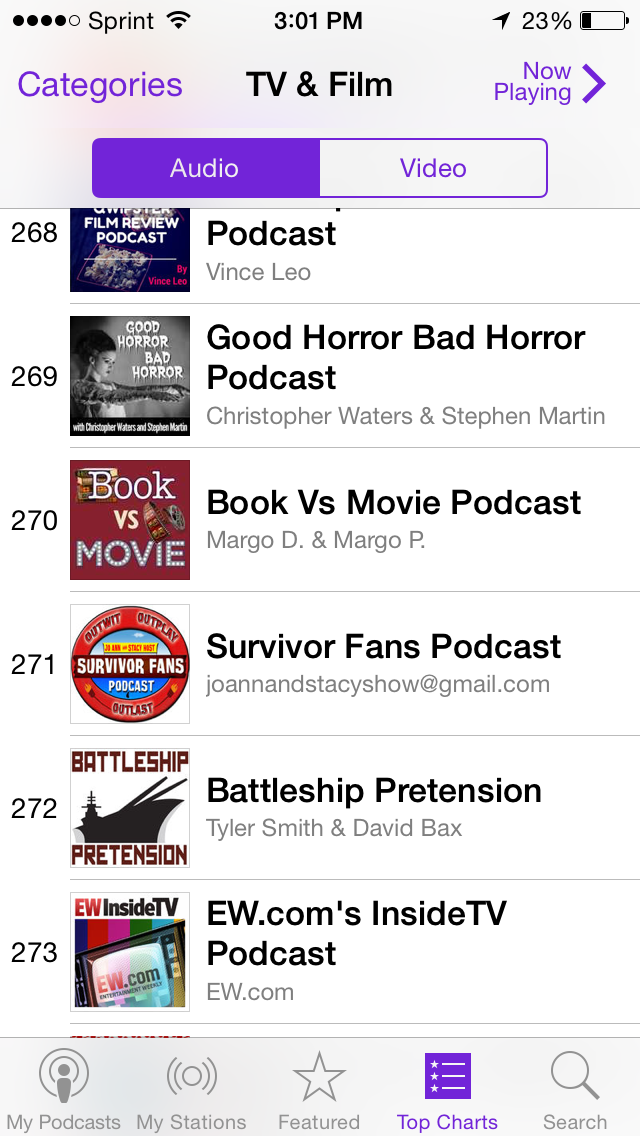 Margo Porras of She's Nacho Mama's Blog and I co-host the "Book Vs. Movie" podcast (that you can subscribe to via iTunes at this link) for over a year now and we are at #270 on iTunes chart out of over 25,000 TV and film podcasts which is pretty damn cool.
If you have any suggestions for us on your favorite book to movie adaptations, leave a comment below and/or at our Facebook Page. (We are always looking for ideas!)
The best thing tome come out of this podcast lately is working with people whose shows I admire including Dana Buckler of How is This Movie who had me on his show to talk all things Star Wars: The Force Awakens.
If you have any interest in the topic check it out and let me know what you think. And how do you feel about the lack of Rey merchandise on the market? (It's a travesty in my opinion!)
In the meantime, listen to our latest episode talking about Waiting to Exhale. (Enjoy!)
Piriformis Trouble:
So after several weeks of dealing with a severe case of Piriformis Syndrome which is when the piriformis muscles (deep inside the glutes) compresses on the sciatic nerve causing a radiating pain down my right leg.
Sleeping on a heating pad, Ibuprofen and my Belle Body Buffer were my coping mechanisms and I was not seeing any improvement until one of my Facebook fans got in touch with me and recommended I try a few new stretches to my routine including a leg pull with a yoga strap which made the pain go away that very night.
Really! I have been pain-free and following this program every night since.
These are the images she sent to me which are not great quality but if you or anyone you know needs help with a similar issue—let me know! Happy to spread the love and help.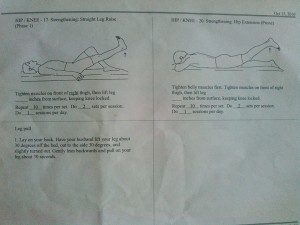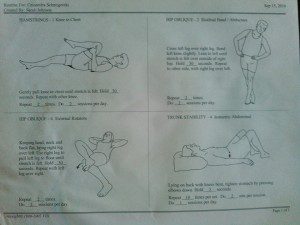 Oh well, that's it for me today.  I will be back soon with magazine reviews, playlists, reviews and so much more. Here's to a 2016 that will help us all remember names and be pain-free!
(If you are reading this on a different site or a different feed than Brooklyn Fit Chick, it has been taken without permission.)
Until next time…
Ox Ox,
BFC
Brooklyn Fit Chick
Follow me on Twitter: "BrooklynFitChik" (note the spelling!)
Instagram: BrooklynFitChick
Pinterest: BrooklynFitChick
You Tube: BrooklynFitChick1