Bondi Band Review & Giveaway 
#bondiband #sweatpink
Hey Gang! Are you looking for a headband that will actually stay in place AND take care of that annoying sweat that runs down your forehead? Well the good folks at Bondi Band send me my own pink "crown" to try out as I teach my spin classes and let me just say this—they work!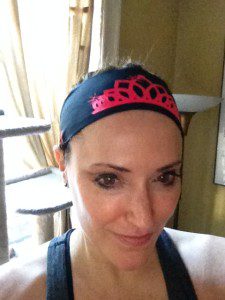 Each band is comfortable to wear and will NOT slip while providing great coverage for the top of your head. Bondi Bands are also unisex which means anyone can wear them weather you playing some Frisbee in the sun or taking on a triathlon.
Bondi Band has several styles and logos you can choose from plus you can send them your own personal logo if you want something a little more personal. Yeah! From today until June 28th you can order from Bondi Band and receive a 10% discount by using the discount code SWEATPINK.
But if you want to win one from little old me—here is your chance. I have two from you to choose from (see below.) So whether you want a pop of color ("Suck it Up Cupcake") or if you prefer the black & white band ("Play Hard or Go Home") you need to do the following to win one of them.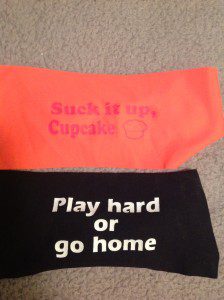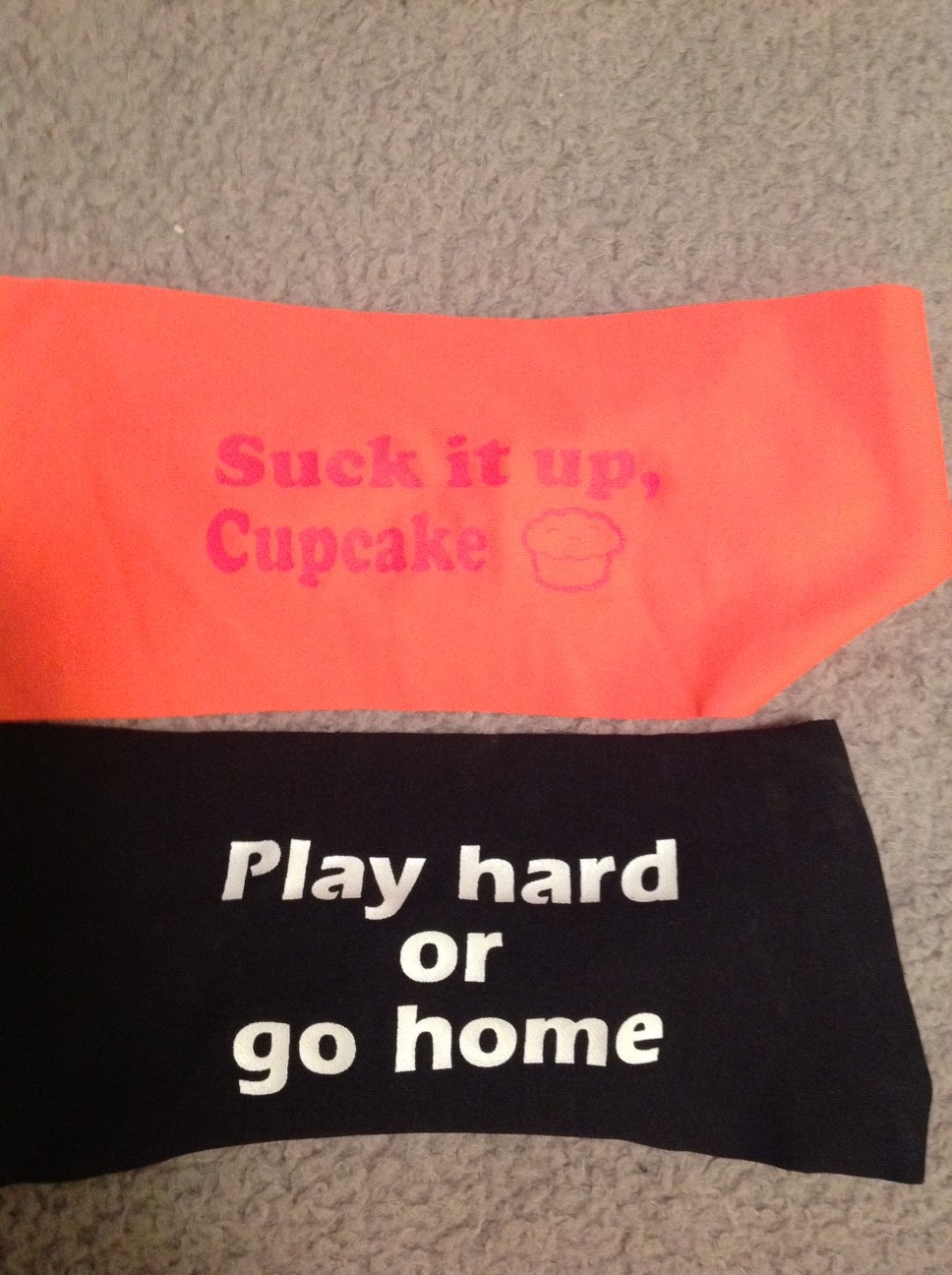 Tweet out your interest with the following: "I want to win @bondiband from @fitapproach @brooklynfitchik #sweatpink #bondiband" I will pick one winner this Saturday, June 7th and contact them directly. Bondi Band is sponsoring this post.
That's it and good luck everyone. Keep sweating!
Until next time…
Ox Ox,
BFC
Brooklyn Fit Chick
Follow me on Twitter: "BrooklynFitChik" (note the spelling!)
Instagram: BrooklynFitChick
Pinterest: BrooklynFitChick
You Tube: BrooklynFitChick1