What Did We Learn This Month?
 Health: July/August 2013
Health Cover Star for July/August:
Julia Louis-Dreyfus
I have yet to see VEEP but now I am dying to get through every episode because I just love JLD that much! Julia keeps in shape by running (she HATES cycling) and claims to be something of a "binge-knitter."
So what else is inside the July/August Health?
"Gear Up for the Great Outdoors"
A whole page of cool gadgets and gear that gives me the "I Wants." (Like those Stella McCartney hiking boots—me like!)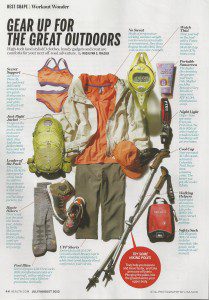 "Is Something Fishy in the Seafood Aisle?"
Really important article about the safety issues of buying seafood. Read this one if nothing else!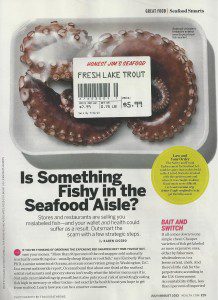 "How to Read a Label"
Have you wondered what all of those nutritional facts listed on the side of packaged food actually mean? This page will show you what to look for on the label before consuming.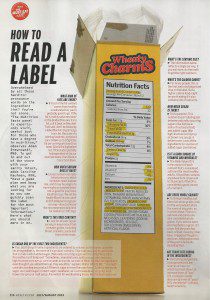 "Your Joints: A User's Guide"
My hips and knees can be wonky at times so this information is always useful for me.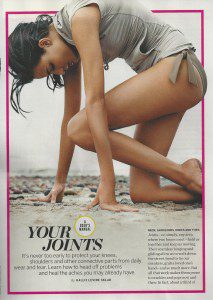 And now the rest of the best of this issue of Health:
"How to Never Overeat Again" Seems like a big of a stretch to promise that, no?
"You Don't Have to Dread Breast Cancer" Actress Angelina Jolie preventative mastectomy (while controversial) has given many women hope for a longer life and more control over their destiny.
"The Must-Eat List" The most healthful packaged foods are featured (including my favorite thing in the world—almond butter. Yum!)
Follow Heath online at: www.Health.com
Overall Grade:
B- Kind of a stingy issue with no workouts. Not my favorite read this month. Looking forward to September though!
Ox ox,
Brooklyn Fit Chick
(BFC)
Follow me on Twitter: @BrooklynFitChik (note the spelling!)
Friend Me on Facebook: "Brooklyn FitChick"
Instagram: "brooklynfitchick"
You Tube: "BrooklynFitChick1"