What Did We Learn This Month?
 Shape
November 2014
Shape Cover Star for November 2014:
Modern Family's Sofia Vergara is on the cover and is showing off her curvy body that she keeps in shape with the help of a MegaFormer machine which I wish I could afford to do more often. (Seriously—it is the toughest workout I have ever done.)
If you want to do your own makeshift version of the MergaFormer workout, grab a set of bands and try the exercises featured below.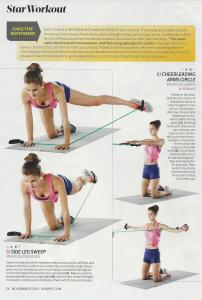 What else is in this issue of Shape?
"Straight Talk"
This past year I have been on a self-improvement kick and have been actively working on getting my posture back in alignment. I really liked this feature on exercises to strengthen your back plus tips for proper form.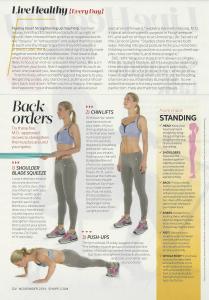 "Take The Chill Off"
This page of cold-weather workout gear gives me a big case of the "I wants"–especially the Patagonia Dimensions Jacket!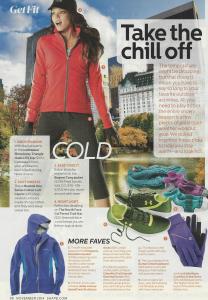 "Meet Your Match"
Just because summer is gone doesn't mean you can't enjoy a game of tennis. If you are looking to try it out at an indoor court—this article will give you the basics to start. Plus—a complete of all of those tennis terms that I pretend to know when watching the U.S. Open (score!)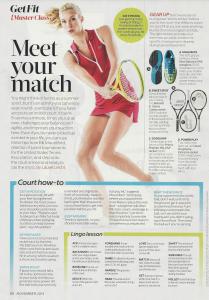 "Road Test: Clean Machines"
I love my beauty stories and am always in the market for a new sonic cleanser so this page gave me inspiration for my next trip to Sephora!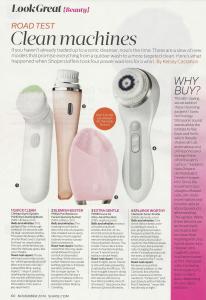 "Super Sculptors"
Included in the November issue is a workout using the Ugi Ball which is a "squishy" medicine ball and looks really fun.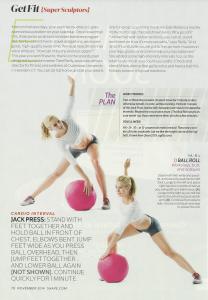 "Refresh Your Workout"
I am in the "pro" camp when it comes to the Bosu balance trainer and I am digging this move to kick the "knee-though" move up a notch.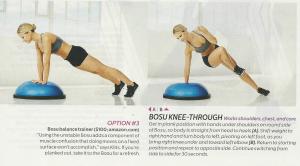 And now the rest of the best of this issue of Shape:
"Killer Calorie Burner" Personally know that I need to incorporate more pulling exercises than pushing ones to better my posture and the rower would fit the bill perfectly. Here we get a perfect workout to try on your own from trainer Annie Mulgrew of CityRow in NYC.
"Talk Turkey" The first time I had to carve up a Thanksgiving bird was kind of a disaster and I wish was able to use this useful guide on how to do just that from Chef Judy Joo on page 112 of this issue.
Follow Shape magazine online at: www.Shape.com
Overall Grade:
A The November issue has a variety of good workouts featured plus, I liked the gear pages as well.
(If you are reading this on a different site or a different feed than Brooklyn Fit Chick, it has been taken without permission.)
Until next time…
Ox Ox,
BFC
Brooklyn Fit Chick
Follow me on Twitter: "BrooklynFitChik" (note the spelling!)
Instagram: BrooklynFitChick
Pinterest: BrooklynFitChick
You Tube: BrooklynFitChick1