What Did We Learn This Month?
 Fitness: September 2013
What Do We Learn This Month in Fitness?
"Run Strong"
Darren De Reuck (head of running for Boulder Coaching in Colorado) shows how to master hills on your next run.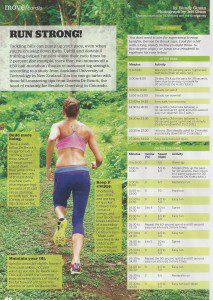 "The New Black"
Tired of wearing boring black tights (I know I am!) then take a look at some of these options. (I am really partial to the new Puma gear.)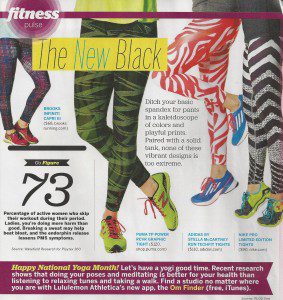 "Breast Friends"
I know my Double D's need extra support (not that I am bragging) and these kind of stories always are of personal interest to me.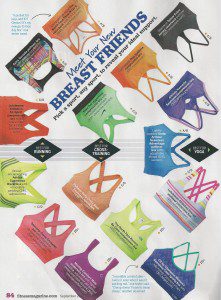 "Get a Grip"
Here we get an excellent kettlebell workout from Eric Salvador of the Fhitting Room studio in New York City.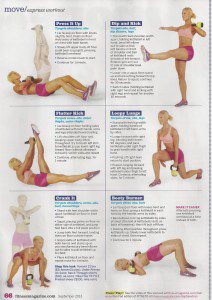 "The Cost of Fitness"
Yowza! Some people pay A LOT of money to keep fit. (Not that I am judging.)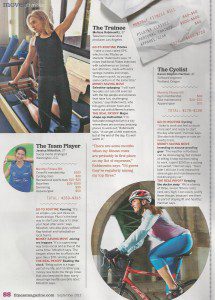 "Look Hot in a Hurry"
If your workout time is rather limited than try some of these ideas from Sonki Hong who created the Bootcamp classes at Sonki Fitness in Los Angeles.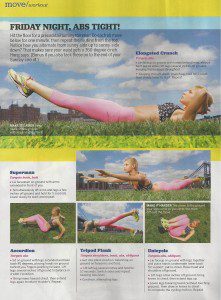 And now the rest of this issue of Fitness:
"Hormones Gone Haywire" The five indicators that your hormones have gone out of whack.
"Find Your Backbone" Wait until you read about how dancer Nicole Marquez recovered from a six story fall—whoa!
"Fat Proof Your Life" Ten reasons why you might have trouble staying at a healthy weight.
Overall Grade:
A- Great workouts and fun gear make me a happy gal!
You can follow Fitness magazine at www.fitnessmagazine.com
Ox ox,
Brooklyn Fit Chick
(BFC)
Follow me on Twitter: @BrooklynFitChik (note the spelling!)
Friend me on Facebook: "Brooklyn FitChick"
Instagram: "brooklynfitchick"
You Tube: BrooklynFitChick1