What Did We Learn This Month?
 Women's Health
April 2014
Women's Health Cover Star for April 2014: 
Sexy songstress Shakira is on the cover this month and she looks purrrfect! She is a judge on The Voice (a show I have never seen) and she plans to out-think Blake Shelton this season. (I know him!)
Staying in shape after giving birth to her son Milan in January 2013 meant trying new sports such as basketball and tennis. Shakira also "worked her tail off" with trainer Anna Kaiser and you can see some of her workout here: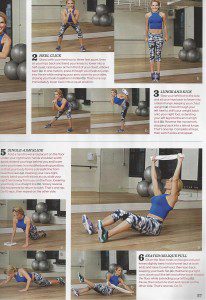 So what else is in the April issue of Women's Health? 
15-Minute Workout "Win At the Power Ball"
This Dynamax medicine ball looks really cool (I want one!) and this workout from trainer Jessi Kneeland from Peak Performance NYC is a keep IMHO.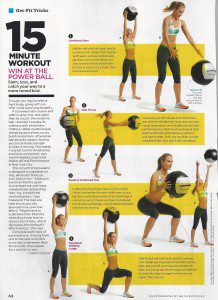 "Spoiler Alert!"  
Catchy headline for an article that shows you how long certain foods & condiments should stay in your pantry or fridge. (I always need a reminder on this kind of stuff!)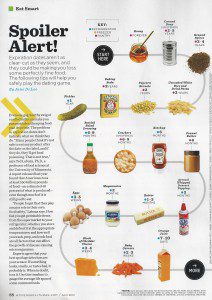 "Light on Your Feet"
The weather is getting lighter & brighter so why not get a pair of new sneaks to really get in the mood to play outdoors again?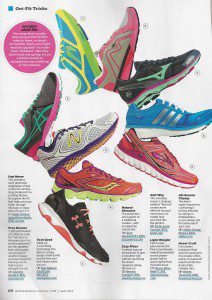 "Perks of Fab Backside"
I didn't know having a "fab backside" would have anything other than perks, but oh well. The workout here from trainer Holly Perkins is pretty damn great!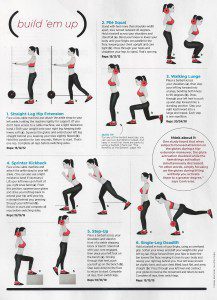 And now the rest of the best of this issue of Women's Health:
"The Health Threat That Sneaks Up Silently" Women's Health talks about the dangers of prescription drug abuse.
"Your Body on Motion Sickness" As someone who has had bouts of vertigo—this resonated with me.
Beauty Bonus: Shakira is on the back cover as well with a special beauty trends feature.
Overall Grade:
A  This is a great issue so be sure to check it out!
You can check out Women's Health online as well: www.WomensHealthMag.com
Until next time…
Ox Ox,
BFC
Brooklyn Fit Chick
Follow me on Twitter: "BrooklynFitChik" (note the spelling!)
Instagram: BrooklynFitChick
Pinterest: BrooklynFitChick
You Tube: BrooklynFitChick1