What Did We Learn This Month?
Recaps of Bicycling, MORE, Muscle & Fitness Hers and Prevention
Hey there! Hi there! Ho there!
How are you all doing today? Me? I am just fine thankyouverymuch. The magazine are piling up around my apartment and I need to just get more of these posts up already so today I bring four of my favorite reads of the past few weeks. Hope you enjoy them!
Bicycling: April 2013
"Bicycling 2013 Buyers Guide" What the hell am I doing working on a Blog post when I should be drooling over the pictures of the bikes featured here instead? (I want everything featured and I wish this damn winter weather would go away so I can actually do some cycling.)
"Go the Distance" A page of "must have" gadgets and cool essentials to take on your next long ride.
"Good Looks" Really cool items that are not all necessarily for cyclists but the bike rack will look in my new home, someday…
"Best in Class" Bikes, bikes and more bikes—I am really missing my rides right now!
"Sole Mates" Nine really neat looking shoes including  a pair custom-designed from Riivo Tekna and cost a whopping $825 clams!
Check out Bicycling online here: www.bicycling.com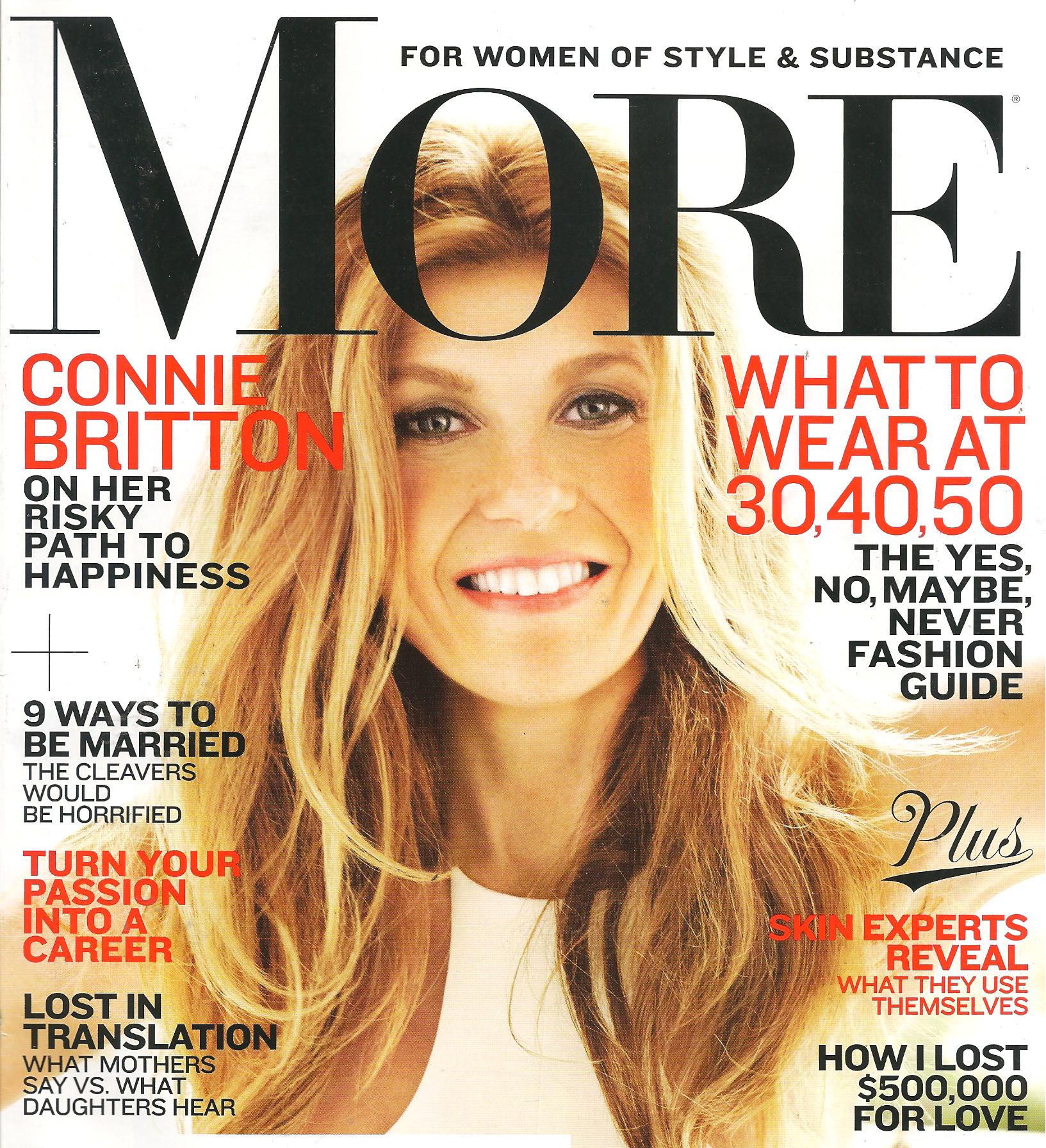 More: March 2013
 Connie Britton: I love this woman and have been a fan of hers for ages (though I admit I have yet to check out Nashville—is it good?) Connie started her career as a fitness instructor while studying acting in New York which is one of the reasons she looks completely amaze-balls at 46 years-old. She is also a new mom and quite possibly my new imaginary celebrity best friend.
 "Revenge of the Handsome Woman" Women who have "handsome" features rather than culturally accepted "pretty" ones tend to age much better and get their "revenge" in the middle-aged  years.
"She Keeps Families Together" Great feature on Jessica Dominguez who is a Los Angeles-based lawyer who at one time an undocumented worker and now works to keep deportees form being separated from their children.
"The Life-Extending Diet" The things you need to eat to get healthier including Omega 3 fatty acids (unless you already eat enough meat & dairy) and cutting back on sugar.
"5 Top Facialists Confess" I love beauty advice and here we get the best tips from best veauty gals in the business. (Drink your water, people!)
 Cyndi Lauper: More talked to pop singer a(nd now Broadway composer) Cyndi Lauper who worked with Harvey Fierstein to get Kinky Boots from film to the stage.
Check out MORE online here: www.more.com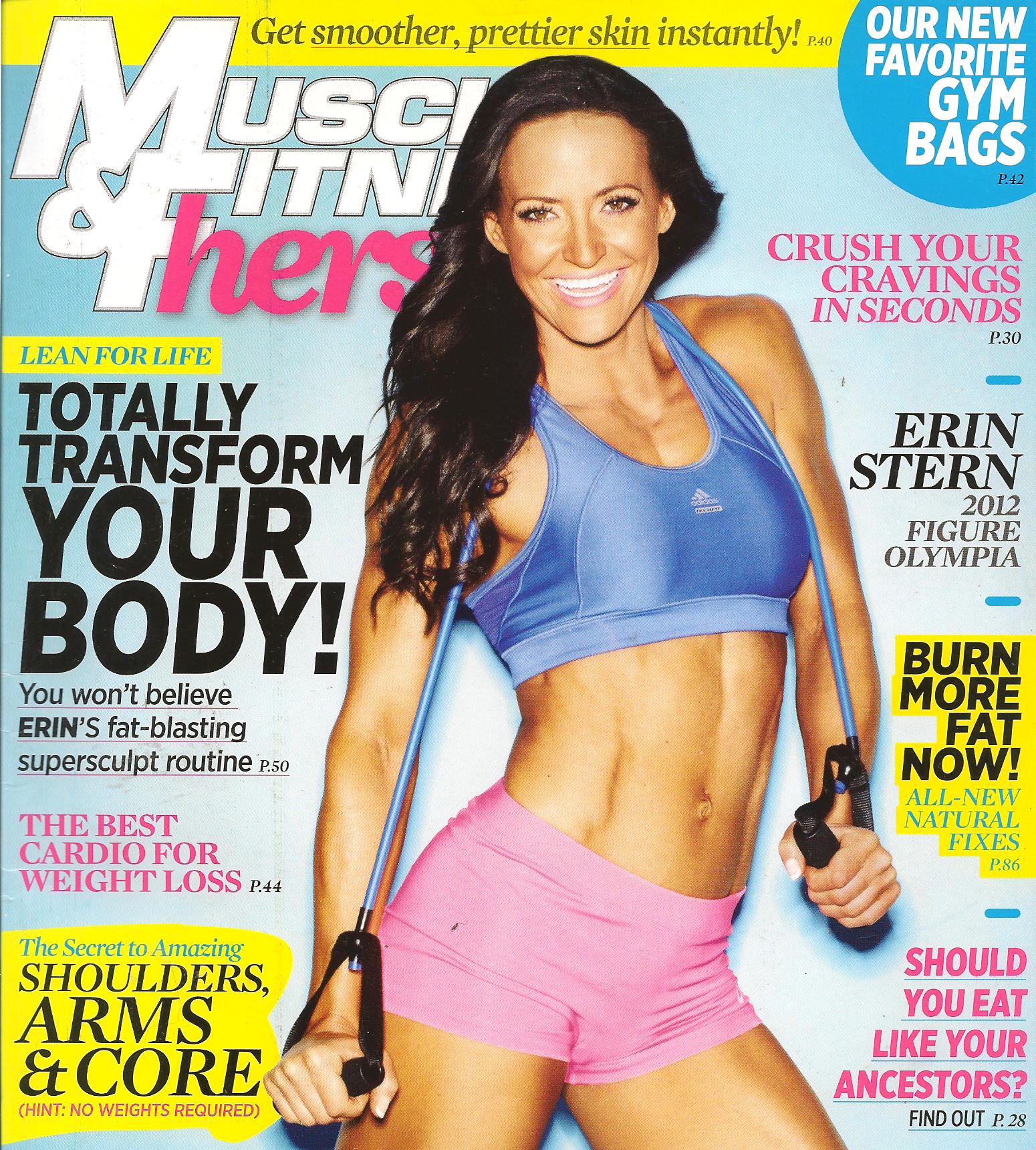 Muscle & Fitness Hers: March/April 2013
"Must-Try Move: Quads" Expert advice to get your quads looking fierce from IFBB Fitness Pro Oksana Grishina, IFBB Figure Pro Candice Lewis and NPC Bikini Ana Delia Iturrondo.
Ali Lee: The singer and dancer prefers to keep strong & fit in order to keep some balance in her life and busy career.
"9 Serious Skin Smoothers" All kinds of price points are shown here for the best face & body exfoliators on the market.
Vida Guerra: A day in the life of the IFBB Bikini Pro who is seeking a show business career in Los Angeles which includes training with an Olympic sprinter and running with a parachute on her back—really!
"Get Short-Circuit Sexy" Cover model Erin Stern (a Figure Olympia Pro) shows how doing a series of 20-second moves can get your body strong & sexy.
"Whip Yourself Into Shape" If you want to learn about proper rope training (and I did then this is the article to check out!
"The Perfect Gluten-Free Day" Here we get a six-meal plan that help you feel full without a gluten in sight.
Check out Muscle & Fitness Hers online www.muscleandfitnesshers.com
Prevention: March 2013
"52 Meals That Heal" Lots and lots of "super foods" are featured here including soba noodles, grapefruit and canned salmon.
"Why Morning Walks Give You an Edge" I switched to being a morning workout person simply because that worked best with my schedule but there are real advantages to getting out there before the chickens.
"Good Night, Sleep Riught" The latest potions and gadgets to help you get more zzz's.
"What Will You Leave Behind?" Mallika Chopra (daughter of Deepak Chopra) is the founder of intent.com and she offers her advice for living a life with purpose.
"Get a Leg Up on Diabetes" Turns out prediabates is a very treatable condition with coach-led exercise. So instead of saying "Whew—glad I don't have that disease!" You need to get your butt in gear.
"Your Eyes After 40" Prevention talks about the "six common vision problems of midlife—and what to do about them."
Check out Prevention online www.prevention.com
So that is all I have for today folks. Have you read of these magazines this month? What did you think? Let me know!
Until next time!
Ox ox,
Brooklyn Fit Chick
(BFC)
Follow me on Twitter: @BrooklynFitChik (note the spelling!)
Friend Me on Facebook: "Brooklyn FitChick"
Instagram: "margodono"
You Tube: "BrooklynFitChick1"