Brooklyn Fit Chick Vlog Episode #73
Dealing with Students, My Fit Bottomed Girl Post and The Terry Bicycles Catalog
Plus: My Jessica Smith DVD Giveaway!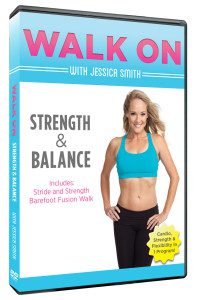 Hey there! Hi there! Hi there!
You know what they say about the month of March? It comes it like a lion and lout like a lamb. Hopefully that is true (well the leaving quietly part) because we are set to get YET ANOTHER winter storm here. (Wah!!!!!!)  I know I have said this before but this weather is completely unacceptable. Can we veto it somehow? Just vote it out of office so that from now on we have kind of a chilly autumn that gradually turns into Spring?
I am going to work on this but in the meantime-here is my Vlog post for the week featuring the following:
I talk about learning to say goodbye to wonderful students and handling the more challenging ones (would love to hear feedback from other instructors out there on how you deal with "rule-breakers." True story—I had a student today use her cell phone three times in my class this morning! Honestly—where do people learn their manners? However—my day ended today with one student giving me her own "mix CD" because she likes the music I use in my classes. Aw!
The newest Terry Bicycles catalog is out and is filled with pages that give me the "I wants." Be sure to sign up for their online mailing list to get the latest steals and deals!
Jessica Smith Workout DVD Giveaway
I have a fantastic giveaway this week—two brand-new DVDs from ace trainer Jessica Smith! Jessica has been featured in all of the top women's health magazines and is a You Tube star who lost 40 pounds on her own and is passionate about helping others get healthy. Her latest offerings are: Barre Fitness with Jessica Smith and Walk On with Jessica Smith. Wanna hear more about them?
Newest Fitness DVDs from YouTube Star Jessica Smith Reflect Fans' Requests
Miami, FL – February 25, 2014 – Ever hear of anyone crowdsourcing their workouts? The two newest DVDs from fitness expert, author and popular YouTube star Jessica Smith came about from the requests she received most often from her social media followers. "Walk On: Strength & Balance" and "Barre Fitness" are available now on DVD or download from Amazon and http://jessicasmithtv.com/shop/.  Because her fans asked, the DVDs were shot in real time; one take each. Just like a live class, there was no stopping to catch a breath or freshen up the makeup. Likewise there was no retouching on the packaging. The DVDs are perfect for all fitness levels. This is Smith's second walking DVD. Her first, "Walking for Weight Loss, Wellness and Energy" has been her best seller. "Barre Fitness" draws from Smith's years as a professional dancer and as a student with the Alvin Ailey American Dance Theatre program at Fordham University. The two new DVDs are $14.85 each; downloads are $13.95 each. Smith's website, http://www.jessicasmithtv.com, has been recognized as one of the best sites for free workouts by Shape.com, Glamour and MoneyCrashers.com.
"Walk On: Strength & Balance" offers the option of walking barefoot or in sneakers. It includes two 30-minute workouts. Strength & Stretch integrates high intensity interval training with strength exercises to burn calories and sculpt the entire body. Light weights are recommended but optional. Fusion Walk is a shoes-optional, endurance walk that weaves ballet, Pilates and kickboxing-inspired moves. It begins with a few minutes of easy footwork to awaken the muscles that are often ignored yet heavily relied upon when walking. Smith is joined in these workouts by her mother and a friend.
"Barre Fitness" offers three 20-minute workouts: Cardio Ballet, Barre Burn and Floor Barre. These graceful, ballet-inspired workouts tone, sculpt, stretch and challenge the whole body. Moves like passé, chasse and even the curtseys at the end of each program will be familiar to those with a ballet background. Smith will bring out the dancer even in those who have never tried ballet before. No barre is needed but light hand weights, a chair, mat and pillow or mini-ball are recommended.
Jessica Smith began her fitness career over 13 years ago after losing over 40 pounds on her own. In addition to her BA in Communications from Fordham University, Jessica has certifications from the American College of Sports Medicine, the National Academy of Sports Medicine, the Aerobics and Fitness Association of America, the International Sports and Conditioning Association, Powerhouse Pilates (in both mat & reformer method), Martial Fusion and Johnny G's SPINNING™ Program. She currently teaches for EQUINOX Fitness Clubs in Miami. She is also the co-author (with esteemed health and fitness writer Liz Neporent) of "The Thin in 10 Weight Loss Plan" (Sunrise River Press, 2012). Recently named one of Sharecare's "Top 10 Online Influencers," Jessica is a monthly contributor to SHAPE.com and a regular content contributor for LIVESTRONG.com, SparkPeople.com and ivillage.com. See more at www.jessicasmith.tv, YouTube, @jessicasmithtv and 10 Pounds Down on Facebook.
Got that? So if you want to win this giveaway you must do the following (Continental United States, please!)
Post a comment below (on this post) letting me know you are interested.
Send a comment on Twitter and say "I want to win the @jessicasmithtv DVDs from @brooklynfitchick"
If you haven't already—let me know you are subscribing to my You Tube channel
I will pick one winner at random next Monday, March 10, 2013 at NOON Eastern Time and contact them directly. Good luck and enter as often as you like!
Until next time…
Ox Ox,
BFC
Brooklyn Fit Chick
Follow me on Twitter: "BrooklynFitChik" (note the spelling!)
Instagram: BrooklynFitChick
Pinterest: BrooklynFitChick
You Tube: BrooklynFitChick1