What Did We Learn This Month?
 Health
June 2014
Health Cover Star for June:
Rachel Bilson
Confession time—I have never seen one thing Rachel Bilson has been in including The OC but she seems very sweet. Um—that's all I have for this one.
So what else is inside the June Health?
"Your Big-Day Checklist"
Health  culled together everything you need to take with you on race including a "bounce-free" bra from Lululemon I need to check out –ASAP.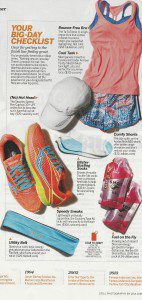 "Tracy Tones You"
While I do not prescribe to all of Tracy Anderson's training ideas (for example saying that women she never use "heavy" weights) but I do like her core work and these moves are pretty damn cool.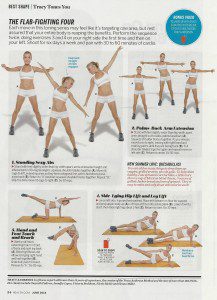 "A User's Manual: Your Colon"
This is my favorite feature in every issue where Health examines one part of the human body and gives advice on how to best take care of it. Good stuff on how to keep your colon working at its best.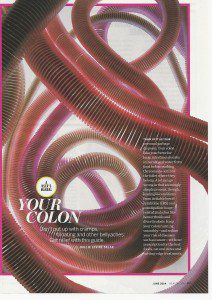 "10 New Sunscreen Finds"
I make it a point of getting all new sunblock every year (the ingredients will lose power over time) and there were some pretty cool finds here.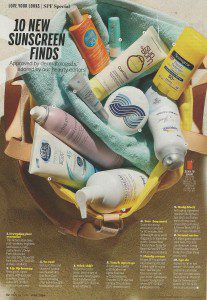 And now the rest of the best of this issue of Health:
"Yoga for a Flat Belly" Yoga super-stah Kristin McGee gives for perfecting your boat pose which is always the toughest one for me.
"7 Vacation Health Hassles, Solved" Tips for surviving your next trip to where ever you are lucky enough to go. (Savanah—I will see June 26th!)
"Are You Getting a Great Gyno Exam?" I am in the position of having to find a new gynecologist due to my new health care plan and trying to find a decent doctor to replace her is challenging. This article is making me remember what I need to look for in my next visit.
Follow Heath online at: www.Health.com
Overall Grade:
B: Just an okay issue for me this month. I normally like Health but this one lacked a fun takeaway for me.
Until next time…
Ox Ox,
BFC
Brooklyn Fit Chick
Follow me on Twitter: "BrooklynFitChik" (note the spelling!)
Instagram: BrooklynFitChick
Pinterest: BrooklynFitChick
You Tube: BrooklynFitChick1