Brooklyn Fit Chick Vlog Episode #84
Word Press Help, Today's Joy Bauer Nourish Snacks,
Terry Bikes at Fitbloggin
Hey there! Hi there! Ho there!
To know me is to be understanding when I endure one of my many computer issues and talk me off the ledge when I feel hopeless. (Oh technology—how hard it stings when you breakdown!) Currently I am working off of three laptops in various stages of usability but fear not—I am still here for you! So let's get to this week's Vlog post which features my Coppertone skin care review and more.
Shelton Koskie—Web Site Rock Star: One of the many technical failures of the past week that I have been dealing with was my Word Press site not working (And Go Daddy was less than helpful—thanks for taking my money every month you guys!) However I am fortunate to be acquainted with rock star Word Press God Shelton Koskie of Eighty Grit who helped me get my site back up and running. If you ever need website help—be sure to get in touch with Shelton (and tell him Margo gives him major props for problem solving!)
Joy Bauer Nourish Snacks: I have a new post to be featured soon on Fit Bottomed Girls talking about Today Show nutrition expert Joy Bauer and her new venture Nourish Snacks. In a nutshell—it is a home delivery service of yummy (and healthy!) snacks that cost just $12.50 per week (including shipping) and is being curated by Joy herself throughout the summer. Here is a look at what these shipments look like (I will let you know when it posts on FBG—we will have a giveaway!)
Terry Bikes Giveaway at Fitbloggin! Terry Bicycles(the totally fabulous brand that I am lucky enough to be associated with ) has given me on of their top selling T 1 Saddles that will make any bike ride more comfortable to one lucky participant at the talk at the Fitbloggin convention. I will be leading small group discussion How to Pitch Brands for Ambassadorships and Sponsorships"on Saturday, June 28th from 9:30-10:30 am and I want to see you there!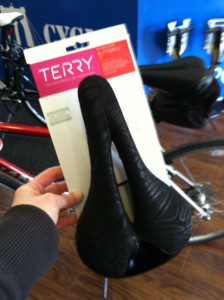 Coppertone Review (Not Sponsored): The folks at Coppertone asked me to try out their latest summer products and I have my review in the clip below. They did not pay for this review and my opinions are my own.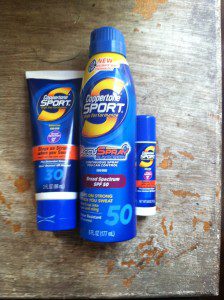 Now let's get to this week's Vlog:
That's all I have for this week. Hopefully with my laptop, website and scanner issues resolved I will be back to giving you the best that I got. Rock on gang!
Until next time…
Ox Ox,
BFC
Brooklyn Fit Chick
Follow me on Twitter: "BrooklynFitChik" (note the spelling!)
Instagram: BrooklynFitChick
Pinterest: BrooklynFitChick
You Tube: BrooklynFitChick1