What Did We Learn This Month?
 Fitness: October2013
What Do We Learn This Month in Fitness?
"Burn 500 Calories"
Bad ass trainer Jeanette Jenkins demonstrates this workout that will torch the calories and get your heart working on these pages. You can also win her newest DVD Sexy Abs Cardio Scuplt with Kelly Rowland and Hollywood trainer Jeanette Jenkins by sending an e-mail to freebie@fitnessmagazine.com with the subject line "Sexy Abs Sweepstakes."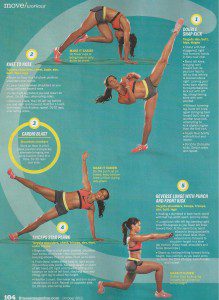 "Balance Your Body"
These 'nine simple drills" from Gray Cook (physical therapist and author of Athletic Body in Balance) will help you build your balance, strength and flexibility.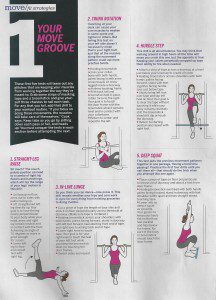 "Fitness Beauty Awards"
You all know I love my beauty stories so this feature made me very happy.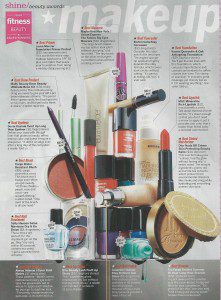 "Tight Abs and Tush"
Fantastic workout with bands from Rachel Piskin (co-founder of ChaiseFitness) that utilizes a band.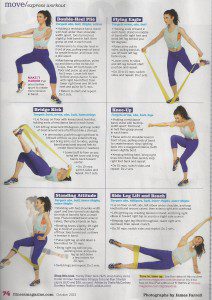 And now the rest of this issue of Fitness:
"Get Out" Tips for enjoying a hike in the great outdoors safely.
"Stronger Than Ever" Excellent feature on a group of women who overcome all sorts of big time health issues and have come back to rock the world.
"You're Overthinking It" One of my toughest challenges in life is overcoming negative self-talk and this article addresses that issue.
Overall Grade:
A Plenty of top notch workouts and beauty things to make me happy here!
You can follow Fitness magazine at www.fitnessmagazine.com
Ox Ox,
BFC
Brooklyn Fit Chick
Follow me on Twitter: "BrooklynFitChik" (note the spelling!)
Friend me on Facebook: "Brooklyn FitChick"
Instagram: BrooklynFitChick
You Tube: BrooklynFitChick1