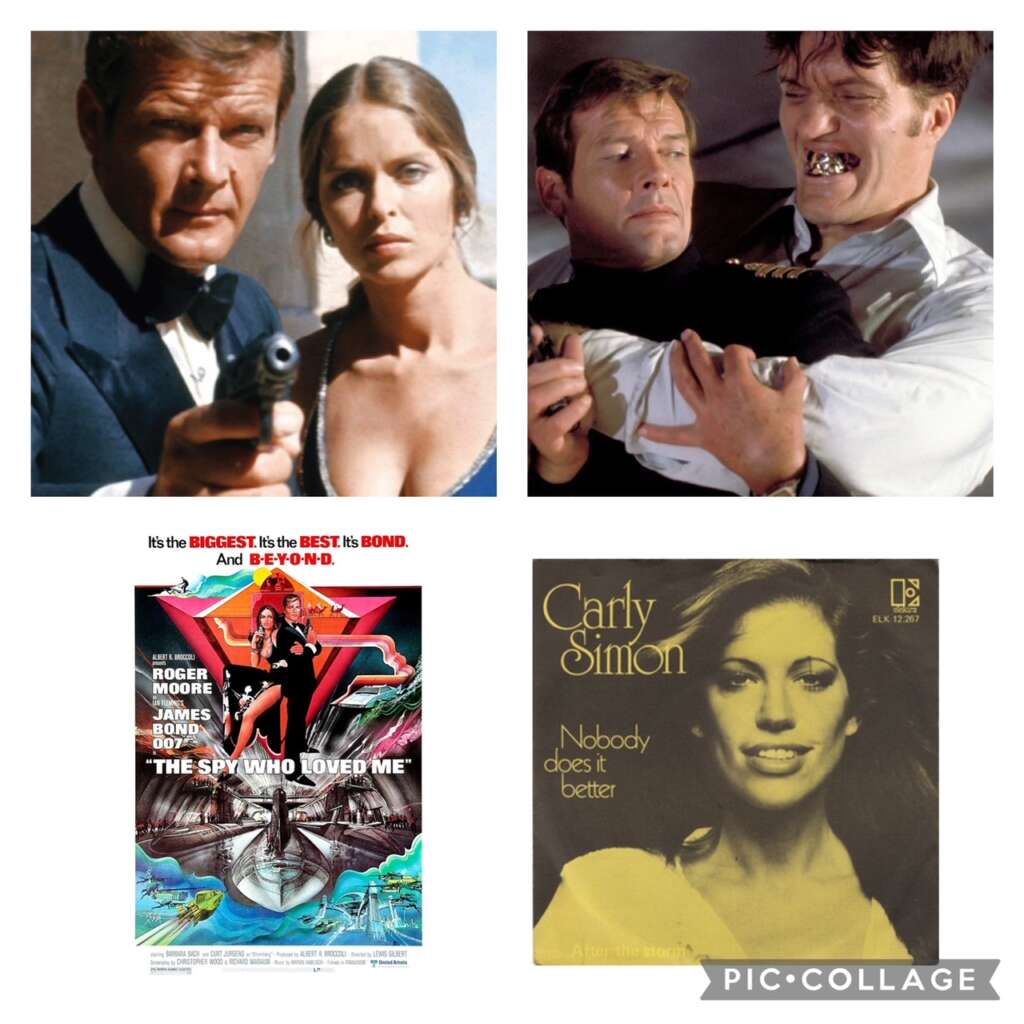 Book Vs. Movie: The Spy Who Loved Me
The 1962 Play Vs the 1977 Film
The Margos love a good spy novel and James Bond usually makes for a fun, exciting read. We found out that this novel, The Spy Who Loved Me, written very quickly by Ian Fleming at his estate "Goldeneye" in January & February of 1961 turned out to be in the words of his biographer Andrew Lycett, his "most sleazy and most violent story ever." It was so bad that Fleming received the worst reviews of his career and he tried to eradicate it from his list of work.
The story is at first told in the first person by the character Vivian Michel, a woman who has it ROUGH in this story until James Bond comes to save her. We will get into the tawdry details in the show and then gladly move on to the 1977 film adaptation starring Roger Moore as our Bond. Much of the book was left out of the screenplay and the character of "Jaws" was an evil highlight. The theme song by Carly Simon was written by Marvin Hamlish and Carol Bayer Sager.
So between the two, which did we like more? The novel or the movie? (Big hint–not even close here!)
This episode is sponsored by Kensington Books and Unforgiven by Rebecca Zanetti
"Zanetti is a master of romantic suspense." –Kirkus Reviews
Run: Gemma Falls never expected to use her game theory expertise to outrun a killer. But for years, that skill is all that kept her one step ahead of a deadly stalker. When Gemma gets the chance to teach at D.C. University, she hopes she and her young daughter have found a safe harbor. The only flaw is the arrogant philosophy professor who's always underfoot giving unwanted advice—in his sexy British accent . . .
Hide: Jethro Hanson has blood on his hands. He's working within ivy-covered university halls now, but he knows that his work with the Deep Ops team and the deadly acts he once committed for the sake of Queen and country place him beyond forgiveness—until he meets Gemma . . .
Seek: Soon, the passion between them stuns them both. But when Jethro discovers a threat is fast overtaking her, he must choose between the redemption he seeks—and releasing the ever-present killer inside . . .
Rebecca Zanetti has published over 50 books and has been featured in Entertainment Weekly, Woman's World, and Woman's Day magazines.
She has ridden in a locked Chevy truck, has asked the unfortunate delivery guy to unlock her handcuffs, and has discovered the best silver mines to hide a human body! You can find her at www.RebeccaZanetti.com & on social media @RebecaaZanetti.
In this ep the Margos discuss:
The extraordinary life of Ian Fleming
The history of James Bond films
The biggest differences between the book and the movie
Carly Simon's amazing theme song
The cast: Roger Moore (James Bond/007,) Barbara Bach (Anya Amasova/XXX,) Curt Jurgens (Karl Stromberg,) Richard Kiel (Jaws,) Caroline Munro (Namoi,) Geoffrey Keen (Sir Frederick Gray,) Edward de Souza (Shiekh Hosein,) George Baker (Captain Benson,) Lois Maxwell (Miss Moneypenny,) Walter Gotell (General Gogol,) Vernon Dobtcheff as Max Kalba,) Desmond Llewelyn (Q,) and Bernard Lee as M.
Clips used:
Introduction of James Bond
The Spy Who Loved Me trailer
Bond fights with Jaws
007 and XXX in the submarine scene
Stromberg reveals his plans
Bond kills Stromberg
Music by Marvin Hamlisch
Book Vs. Movie is part of the Frolic Podcast Network. Find more podcasts you will love Frolic.Media/podcasts
.
Join our Patreon page to help support the show! https://www.patreon.com/bookversusmovie
Book Vs. Movie podcast https://www.facebook.com/bookversusmovie/
Twitter @bookversusmovie www.bookversusmovie.com
Email us at [email protected]
Margo D. @BrooklynFitChik www.brooklynfitchick.com [email protected]
Margo P. @ShesNachoMama https://coloniabook.weebly.com/
Our logo was designed by Madeleine Gainey/Studio 39 Marketing Follow on Instagram @Studio39Marketing & @musicalmadeleine