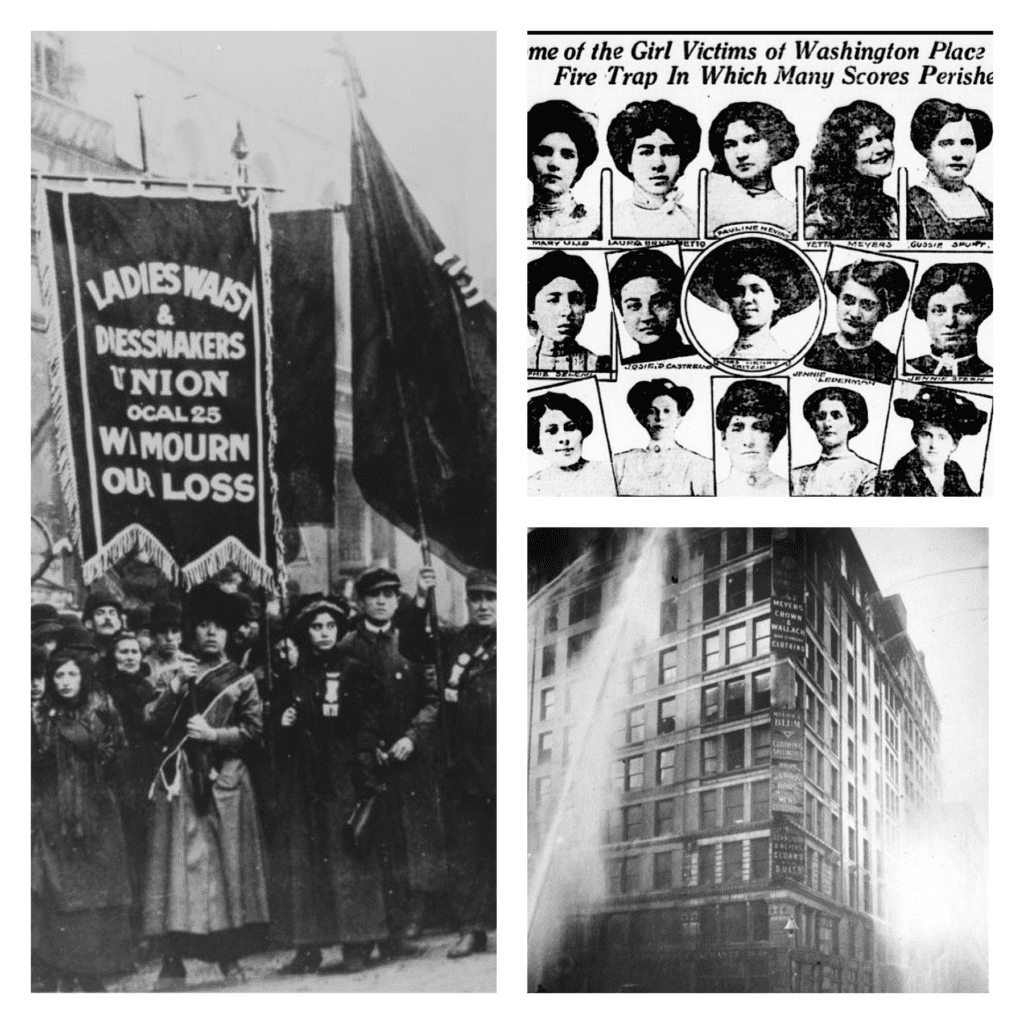 What a Creep
Season 16, Episode 5
The Triangle Shirtwaist Factory Fire
March 25, 1911
One of the biggest workplace disasters in New York City happened on March 25, 1911, in a factory on the Lower East Side which would be described as a "sweatshop." Hundreds of women jammed together in one large room at sewing machines creating the fashionable "Shirtwaist" blouses that were made on the cheap to make them affordable to the masses.
The fire began on the 8th floor and eventually took over several floors in the building with doors locked, no sprinkler system in place, and fire ladders that could not reach higher than the 6th floor—146 people died, most of the women and young girls. The youngest victims were two girls–14 years old.
The deaths of these people led to some of the most important worker's rights legislation in the history of the U.S. (things we are still arguing about over 100 years later.)
Trigger warnings: Death by fire, death at the workplace
Sources:
1979 TV Movie: The Triangle Factory Scandal
The 1911 Triangle Fire Cornell University
Triangle: The Fire That Changed America by David Von Drehle
HBO: Triangle, Remembering the Fire
PBS American Experience Triangle Fire
Be sure to follow us on social media. But don't follow us too closely … don't be a creep about it!