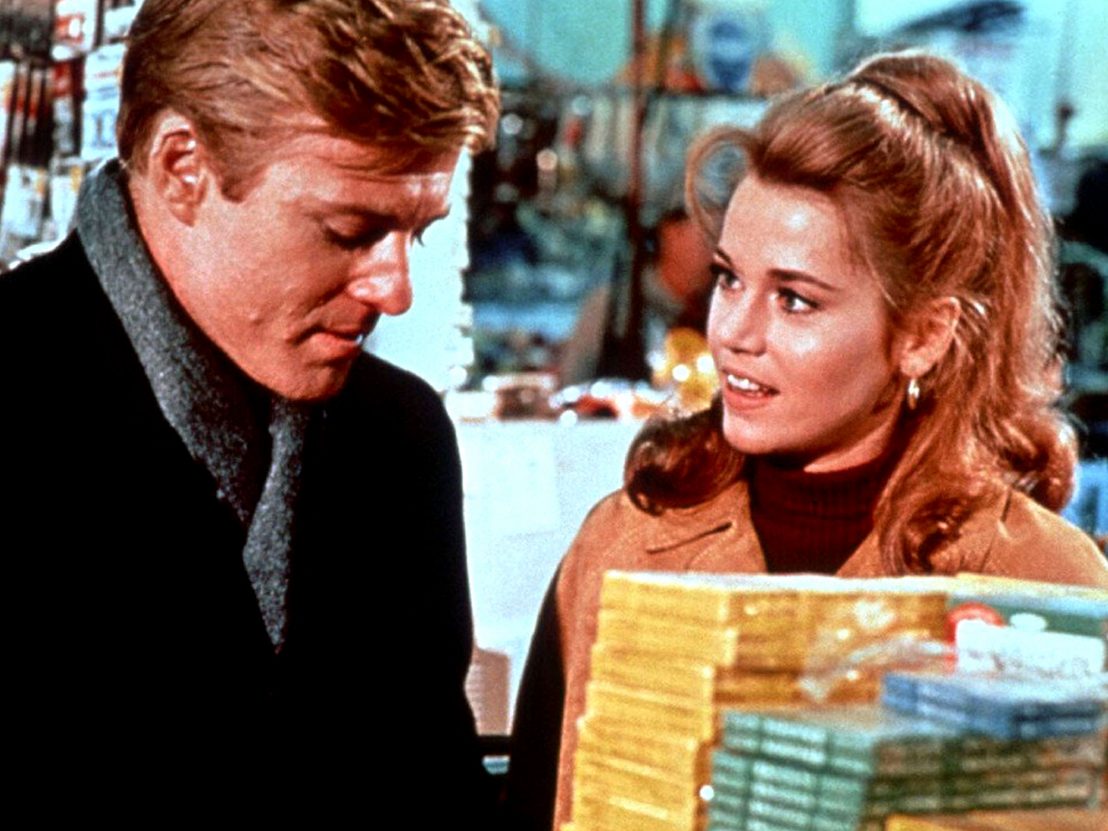 Book Vs. Movie: Barefoot in the Park
The 1963 Neil Simon Play Vs. the 1967 Robert Redford & Jane Fonda Film
The Margos love a good love story with beautiful people and funny writing. Barefoot in the Park by playwright Neil Simon is a story about two young lovebirds who live in New York City as newlyweds and are trying to find their way in the 1960s. It was Simon's longest Broadway hit and had several adaptations over the years.
Corie (played by Jane Fonda in the movie) is a "free spirit" married to Paul (Robert Redford, who originated the role on Broadway) and plays a handsome square/lawyer who wonders if life with Corie ultimately makes sense. Her mother (Mildred Natwick) meets their "upstairs" neighbor Victor and helps Paul see that maybe he can learn to loosen up.
So between the two, which did we like more? The play or the movie?
This episode is sponsored by Kensington Books and the novel Twice a Quinceaňera by Yamile Saied Méndez.
"This book will set your dreams on fire" –praise for Yamile Saied Mendez by Reese Witherspoon for Furia by Yamile Saied Méndez.
Instead of losing the deposit on her wedding venue, a jilted bride decides to throw herself a quinceañera (times two) for her 30th birthday in this effervescent rom-com from Yamile Saied Méndez, the acclaimed author of the Reese Witherspoon YA Book Club Pick FURIA. For fans of Never Been Kissed, 13 Going on 30, and The Wedding Singer…con azucar y amor.
One month short of her wedding day—and her thirtieth birthday—Nadia Palacio finds herself standing up to her infuriating, cheating fiancé for the first time in…well, ever. But that same courage doesn't translate to breaking the news to her Argentinian family. She's hyperventilating before facing them when she glimpses a magazine piece about a Latina woman celebrating herself—with a second quinceañera, a.k.a. Sweet 15!
Yamile (pronounced sha-MEE-lay) Saied Méndez is an Argentinian-American Pura Belpré gold medal-winning author of picture books, middle grade, young adult, and adult fiction. An inaugural Walter Dean Myers Grant recipient, she graduated from the Vermont College of Fine Arts and Voices of Our Nations (VONA). Her young adult novel, Fusia, was a Reese Witherspoon X Hello Sunshine YA Pick, and she's a founding member of Las Musas, a collective of women and nonbinary Latinx creators. Born and raised in Rosario, Argentina—to a family with roots from all over the world—she now lives in Utah with her Puerto Rican husband, five multicultural kids, two bilingual dogs, and one majestic cat. Visit her online at YamileSMendez.com. You can find her social media @YamilleSMendez 
In this ep the Margos discuss:
The extraordinary life of Neil Simos
The hotness of Jane Fonda & Robert Redford
The 1960s rent in NYC versus today
The cast: Robert Redford (Paul Bratter,) Jane Fonda (Corie Bratter,) Charles Boyer (Victor Vesasco,) Midred Natwick (Ethel Banks,) Mabel Albertson (Harriet,) Fritz Feld (Restaurant proprietor,) James F. Stone (delivery man, ) and Ted Hartley as Frank.
Clips used:
Book Vs. Movie is part of the Frolic Podcast Network. Find more podcasts you will love Frolic.Media/podcasts
.
Join our Patreon page to help support the show! https://www.patreon.com/bookversusmovie
Book Vs. Movie podcast https://www.facebook.com/bookversusmovie/
Twitter @bookversusmovie www.bookversusmovie.com
Email us at [email protected]
Margo D. @BrooklynFitChik www.brooklynfitchick.com [email protected]
Margo P. @ShesNachoMama https://coloniabook.weebly.com/
Our logo was designed by Madeleine Gainey/Studio 39 Marketing Follow on Instagram @Studio39Marketing & @musicalmadeleine