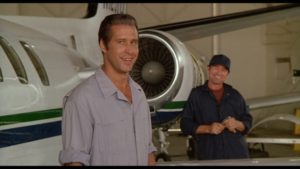 Book Vs. Movie Podcast: Fletch 
Wait. It was a book first? Yes! Once again the Margos take on a book to movie adaptation that contains some important differences.
In this ep they discuss:
The main differemces between the Gregory Mcdonald (yes, that is how he spelled his last name) novel and the Michael Ritchie film
The book Fletch's many women problems
The healthy version of the character in the film
What the movies keeps and discards from the novel
The chances of  it being rebooted as a Hollywood remake
The awesome 80s soundtrack
So which did the Margos like better? Listen here to find out!
Book Vs. Movie podcast https://www.facebook.com/bookversusmovie/
Twitter @bookversusmovie www.bookversusmovie.com
Email us at [email protected]
Pinterest: https://www.pinterest.com/brooklynfitchik/book-vs-movie-podcast/
Leave us a voice mail: 206-279-0117
Donate to our show at Patreon.com/bookversusmovie
Every $25 donation?we will cover your book/movie of your choosing!
Margo D. @BrooklynFitChik www.brooklynfitchick.com [email protected]
Margo P. @ShesNachoMama www.shesnachomamasblog.com
Check out this episode!