Book Vs Movie Podcast 2nd Anniversary Episode!
Midnight in the Garden of Good and Evil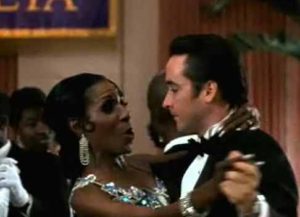 The Margos decided to do over their very first episode and update it with the latest news and info–John Berendt's Midnight in the Garden of Good and Evil.
In this ep they discuss:
Director Clint Eastwood's approach to the material plus his latest dust-up in the news.
The general "truthiness" of the original material
The acting abilities of the real life players in the film
The "straightening" of the overall film
Bonus materials we mentioned:
Jim Williams' sister on C-Span
"Hiding My Candy" by Lady Chablis
"After Midnight in the Garden of Good and Evil" by Marilyn J. Bardsley
"The Vamp of Savannah" by Nancy Hillis
Intro song "Ac-Cent-Tchu Ate the Positive sung by Clint Eastwood
Outro song "That Old Black Magic" by Kevin Spacey
Book Vs. Movie podcast https://www.facebook.com/bookversusmovie/
Twitter @bookversusmovie www.bookversusmovie.com
Email us at [email protected]
Pinterest: https://www.pinterest.com/brooklynfitchik/book-vs-movie-podcast/
Leave us a voice mail: 206-279-0117
Donate to our show at Patreon.com/bookversusmovie
Every $25 donation—we will cover your book/movie of your choosing!
Margo D. @BrooklynFitChik www.brooklynfitchick.com [email protected]
Margo P. @ShesNachoMama www.shesnachomamasblog.com