Book Vs Movie
"The Orchid Thief" Vs "Adaptation"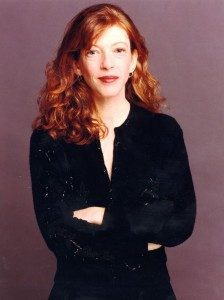 The Margos are back and taking on their most interesting episode yet with a compare and contrast of the Susan Orlean novel The Orchid Thief (which began as a New Yorker article) and the hit Charlie Kaufman/Spike Jones movie Adaptation. If there has ever been a reason for this podcast to exist –this material is the one to tackle!
So many differences between the book and movie here, we are not quite sure where to begin but let us give it a try.
In this episode we discuss:
The interesting history between when the magazine article appeared to several years later where Charlie Kaufman took several liberties with the material.

The intense performance by

Nicolas Cage

(which earned him an Academy Award nomination)

The past work of Charlie Kaufman and why he chose to adapt the material as he did.

The ingenious casting of

Meryl Streep

,

Chris Cooper

and

Tilda Swinton

.

The totally bananas plot twists and turns.

How Susan Orleans

really

feels about this adapted piece of her work.

The many, many passages devoted in The Orchid Thief to the history of stealing orchids over the last centuries.
Book Vs. Movie podcast https://www.facebook.com/bookversusmovie/
Twitter @bookversusmovie www.bookversusmovie.com
Email us at [email protected]
Pinterest: https://www.pinterest.com/brooklynfitchik/book-vs-movie-podcast/
Brought to you by Audible.com You can sign up for a FREE 30-day trial here http://www.audible.com/?source_code=PDTGBPD060314004R
Margo D. @BrooklynFitChik www.brooklynfitchick.com [email protected]
Margo P. @ShesNachoMama www.shesnachomamasblog.com