Brooklyn Fit Chick Playlist
"Sucker Playlist"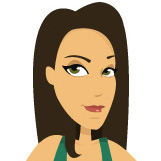 Hey there! Hi There! Ho there!

It's me–Brooklyn Fit Chick and I am back from a year of illness, injury and family deaths and I am (finally) ready to get back to putting together playlists.

Seriously, 2018 was a big bucket of suck for many reasons and I plan to post a bit of what I have been through in the future. (It's been a hell of a journey!)

Today, however, I just want to talk about my new favorite playlist I have put together. It's a perfect 45 minutes if interval with a cool jam to cool things out. Let's get to it!

Sucker/Jonas Brothers
I have no idea why it took me so long to get on the Jonas train–but this song is fantastic as a warmup tune and I am not planning on ever getting sick of it.
Gave You Everything/The Interruptors
I love this "ska/punk" Los Angeles band and this song puts me in the best move ever. Perfect "second song for a workout" that will have you singing along.
California Love/2Pac
I get a little old school hip hop here in this list. Deal with it!
Breathing Underwater/Metric
One of my favorite bands in the whole world is from Canada and I need to try and see them live one of these days.
Lose Yourself/Eminem
This is for a slow, heavy climb on the bike and it is always guaranteed to get heads boppin to the beat.
Times Like These/Foo Fighters
I alwys need my Foos to give me energy and no one sing/screams better than Dave Grohl.
Hypnotize/The Notorious B.I.G.
This is an old-school Brooklyn jam and using the clean version in my classes always cracks me up silly.
Holy Ghost/BORNS
This song came out a few years ago but I am usually late to these things. I love the dreamy quality of this music and use it for an out-of-the-saddle climb.
The Pit/Silversun Pickups
I love to use this one for in the saddle sprints and people make the cutest faces as they ride with this tune.
We Got the Beat/Go-Go's
This is one of those songs that came out in the early 80s but sound just as as fresh as today.
Salvation/The Strumbellas
I love how positive and cheerful this fast-paced song is and the video for it is beyond adorable.
I Want it That Way/Backstreet Boys
If you can resist this slow jam–I really don't want to know you at all, quite frankly.
That's it for today's playlist.

I promise to be back with more news, essay, personal stories and playlists soon.

Cheers,
BFC