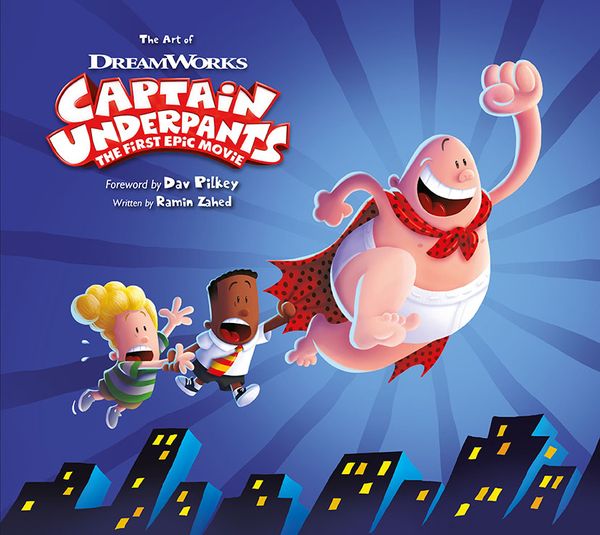 Book Vs. Movie: The Adeventures of Captain Underpants
The First Children's Book by Dav Pilkey Vs. the 2017 Movie
The Margos end their Banned Book Month with a children's media empire, the Captain Underpants series, that has helped millions of kids who were not big fans of reading learn to love books. For some reason, this book and many of its sequels have been banned from libraries in America. In this episode, we try to dig into the popularity, the story behind Dav Pikley's creations, and why people across America are storming school library meetings to ban books.
Dav Pilkey of Cleveland, Ohio, went to elementary school in the 1970s and was diagnosed with hyperactive disorder and dyslexia, making him want to avoid the constrictions of regular school life. He drew comic books, wrote stories, and was usually punished for not being able to sit still. Sitting at a desk alone in the school hallways, he created 'Captain Underpants," -a superhero who wore underwear and a cape because that is what most superheroes wear in action. In college, he wrote his first book World War Won, about the U.S./USSR arms scare, and won a national competition for student authors.
In addition to Captain Underpants, the "Dragon Gets By" series, Dumb Bunnies, and Dog Man are among his many creations.
The original Captain Underpants YA novel is about fourth graders George Beard and Harold Hutchins of Piqua, Ohio. They are best friends who write stories and pull lots of pranks at Jerome Horowitz Elementary School. Their teachers and principal are the main antagonists in their daily life, and their adventures are a naughty delight. We are talking fart, poop jokes galore, and using a hypnotizing ring to make their Principal Benny Krupp turn into Captain Underpants.
The movie produced by DreamWorks is directed by Nicholas Stoller and has an incredible cast of comedic actors to bring the story to life. It's a delight and was such a hit that Netflix has plenty of Captain Underpants content. So between the book and the film, which did we like better?
In this ep, the Margos discuss:
Clips used:
The boys in the principal's office
Meet teacher Poopypants
The principal gets hypnotized
The boys try to figure out the teacher's name using Captain Underpants
Music: "Think" by Adam Lambert
Book Vs. Movie is part of the Frolic Podcast Network. Find more podcasts you will love Frolic.Media/podcasts
.
Join our Patreon page to help support the show! https://www.patreon.com/bookversusmovie
Book Vs. Movie podcast https://www.facebook.com/bookversusmovie/
Twitter @bookversusmovie www.bookversusmovie.com
Email us at [email protected]
Margo D. @BrooklynFitChik www.brooklynfitchick.com [email protected]
Margo P. @ShesNachoMama https://coloniabook.weebly.com/
Our logo was designed by Madeleine Gainey/Studio 39 Marketing Follow on Instagram @Studio39Marketing & @musicalmadeleine