Book Vs. Movie: Rosemary's Baby
The Ira Levin Novel Vs. 1968 Classic Film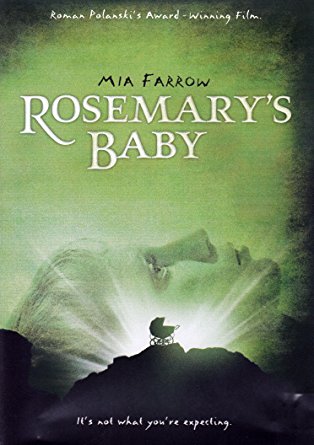 It's October, and the Margos are filling the month with scary, spooky films based on creepy books, and few have a more sinister premise than Rosemary's Baby by Ira Levin. The story of a 1960s housewife who is married to a struggling actor who will make a deal with the devil himself in order to succeed.
Released in 1967, the story is set in NYC, where Guy and Rosemary settle into the Gothic Bramford apartment building with a strange history of murder and witchcraft. The nosy, older neighbors, Minnie and Roman Castevet, start to meddle in their lives, and soon enough, Guy becomes a successful actor, and Rosemary becomes pregnant. 
What should be the happiest time in her soon becomes a hellscape of pain, tannis root drinks, creepy sex, and "chocolate mouse." Is Rosemary carrying the spawn of Satan?
The movie stars Mia Farrow and is directed by the deeply problematic Roman Polanski and is now considered a classic thriller. So between the book & movie, which did we like better?
In this ep the Margos discuss:
Clips used:
Guy Woodhouse is THE WORST
Morning after the baby night
Rosemary's pain ends
Rosemary meets her son
Mia Farrow sings the closing music by Krzysztof Komeda.
Book Vs. Movie is part of the Frolic Podcast Network. Find more podcasts you will love Frolic.Media/podcasts
.
Join our Patreon page to help support the show! https://www.patreon.com/bookversusmovie
Book Vs. Movie podcast https://www.facebook.com/bookversusmovie/
Twitter @bookversusmovie www.bookversusmovie.com
Email us at [email protected]
Margo D. @BrooklynFitChik www.brooklynfitchick.com [email protected]
Margo P. @ShesNachoMama https://coloniabook.weebly.com/
Our logo was designed by Madeleine Gainey/Studio 39 Marketing Follow on Instagram @Studio39Marketing & @musicalmadeleine