Book Vs. Movie: The Best Years of Our Lives
The MacKinlay Kantor Novel Vs. the 1946 Classic Film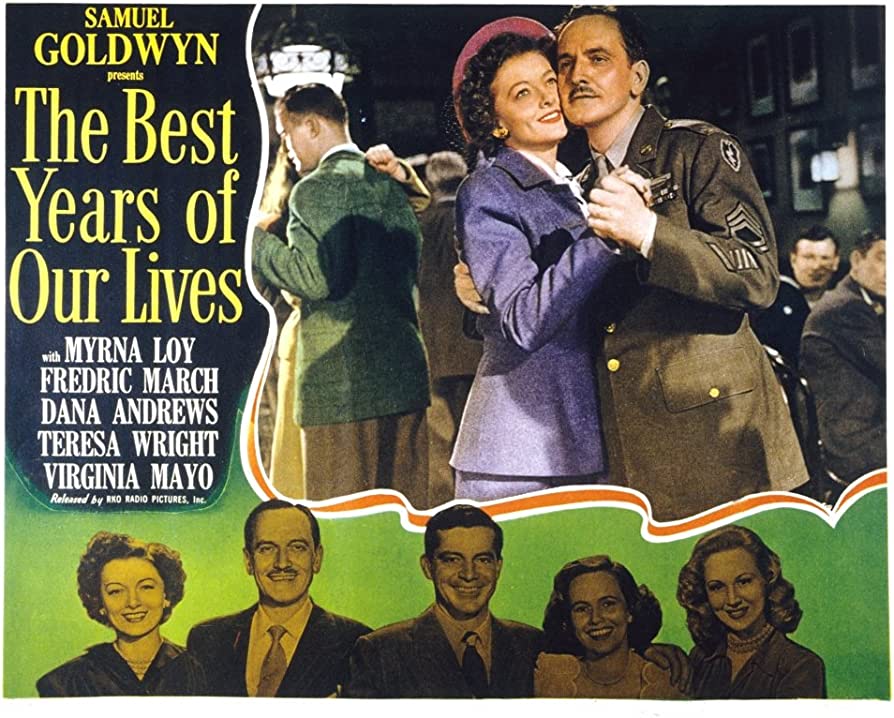 The Margos continue their journey through post-WW2 America with one of the most celebrated movies of the 20th Century–The Best Years of Our Lives. The film was based on the novel Glory for Me by MacKinlay Kantor, who wrote the story of wounded GIs dealing with trauma in blank verse form. He started as a war correspondent in London and flew in some bombing missions.
Glory for Me was an unglamorous look at what war makes people do to survive the experience and struggle to live a "normal" life afterward. He based his characters on real soldiers he had met while on his assignments and was passionate about telling the truth. Kantor eventually won the Pulitzer Prize in 1956 for Andersonville, a Confederate prisoner-of-war camp.
He was unhappy with director William Wyler's take on his work which he felt was sanitized and disrespected actual war veterans.
Wyler had flown in combat missions over Europe on the Memphis Belle and had his ideas on how to tell the story he set in fictional Boone City. He hired top actors Dana Andrews, Myrna Loy, Teresa Wright, and WW2 veteran Harold Russell, who suffered a debilitating injury while serving in WW2.
The movie would go on to win a slew of Academy Awards (including two for Russell!) and is considered a classic.
So between the book and movie–which did the Margos like better?
In this ep the Margos discuss:
Clips used:
Fred leaves (opening clip)
Homer comes home
"And for what?"
The BIG wedding scene
Music: Hugo Friedhofer
Book Vs. Movie is part of the Frolic Podcast Network. Find more podcasts you will love Frolic.Media/podcasts
.
Join our Patreon page to help support the show! https://www.patreon.com/bookversusmovie
Book Vs. Movie podcast https://www.facebook.com/bookversusmovie/
Twitter @bookversusmovie www.bookversusmovie.com
Email us at [email protected]
Margo D. @BrooklynMargo www.brooklynfitchick.com [email protected]
Margo P. @ShesNachoMama https://coloniabook.weebly.com/
Our logo was designed by Madeleine Gainey/Studio 39 Marketing Follow on Instagram @Studio39Marketing & @musicalmadeleine