Book Vs. Movie: Are You There, God? It's Me, Margaret
JUDY BLUME Y'ALL!!!!!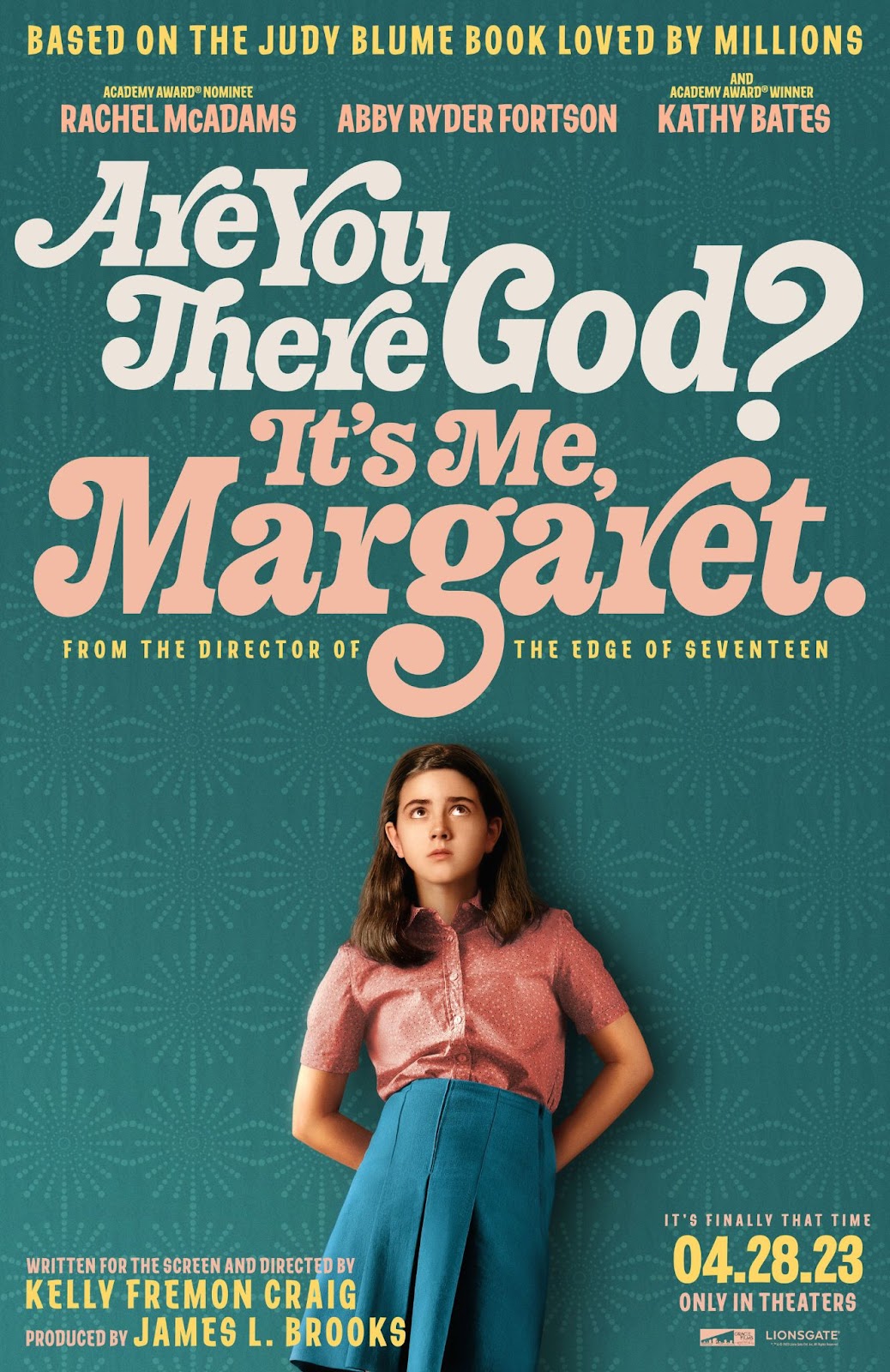 The Margos begin our annual "Banned Books Month" as always, loving the books and hating why we must feature them. Judy Blume is one of the most successful authors of all time, and her books, some of the most requested to be removed from libraries, make our hearts hurt and fill us with rage!
Are You There, God? It's Me Margaret is a story about an 11-year-old girl, Margaret Simon, who is dealing with issues many of us readers can relate to–feeling anxious, wanting to fit in, unsure of your place in the world, etc. It's been a classic in YA literature since 1970, and Blume was very particular about its adaptation. The film is written and directed by Kelly Fremon Craig for Lionsgate films.
Join us in this discussion! 
Listen to "Are You There, God? It's Me, Margaret (2023) Judy Blume, Abby Ryder Fortson, Rachel McAdams, & Kathy Bates" on Spreaker.
In this ep, the Margos discuss:
The life and work of her majesty–Judy Blume!
Why this book is considered too controversial for kids
The differences between the book and movie
The book Periods, Period. By Alisha Gaddis & Steph Garcia, Illustrations by Desiree Nash
The cast of the 2023 film: Abby Ryder Forston (Margaret Simon,) Rachel McAdams (Barbara Simon,) Kathy Bates (Sylvia Simon,) Benny Safdie (Herb Simon,) Elle Graham (Nancy Wheeler,) Amari Alexis Price (Jamie Loomis,) Katherine Kupferer (Gretchen Potter,) Kate McGluggage (Jan Wheeler,) Aidan Wojtak-Hissong (Moose Freed,) Landon S. Baxter (Evan Wheeler,) Echo Kellum (Mr. Benedict,) Zackary Brooks (Phillip Leroy,) Isol Young (Laura Danker,) Mia Dillon (Mary Hutchins) and Gary Houston as Paul Hutchins.
Clips used:
"We're moving!"
"We must increase our bust"
Bra shopping
The party
Argument about religion
Music: Hans Zimmer
Book Vs. Movie is part of the Frolic Podcast Network. Find more podcasts you will love Frolic.Media/podcasts
.
Join our Patreon page "Book Vs. Movie podcast"
You can find us on Facebook at Book Vs. Movie Podcast Group
Follow us on Twitter @bookversusmovie
Instagram: Book Versus Movie https://www.instagram.com/bookversusmovie/
Margo D. Twitter @BrooklynMargo
Margo D's Blog www.brooklynfitchick.com
Margo D's Instagram "Brooklyn Fit Chick"
Margo D's TikTok https://www.tiktok.com/@margodonohue
You can buy your copy of Filmed in Brooklyn here!
Margo P. Twitter @ShesNachoMama
Margo P's Instagram https://www.instagram.com/shesnachomama/
Margo P's Blog https://coloniabook.weebly.com/
Our logo was designed by Madeleine Gainey/Studio 39 Marketing Follow on Instagram @Studio39Marketing & @musicalmadeleine