What Did We Learn This Month?
 Oxygen: April 2013
What Do We Learn This Month in Oxygen?
"Fresh Starts"
IFBB Bikini star Jessica Paxson talks to Oxygen about her struggle with depression over the last few years and how she found her way to the happy space she is now. (The 30 year-old is engaged to fellow health advocate Blair Mone who looks as if he can crush a Buick with his biceps!)
Jessica counts on her faith in God to keeping her spirits up and keeping her fridge full of clean foods to stay in such great competitive shape.
One regret she does have is not eating enough and over exercising as a teen cared in order to be "as skinny as possible." Jessica now appreciates a lean and muscular form and most of all—works at being healthy!
This is a home "Plyo" workout that was created by J&M strength coach Molly Galbraith and looks like a real butt kicker!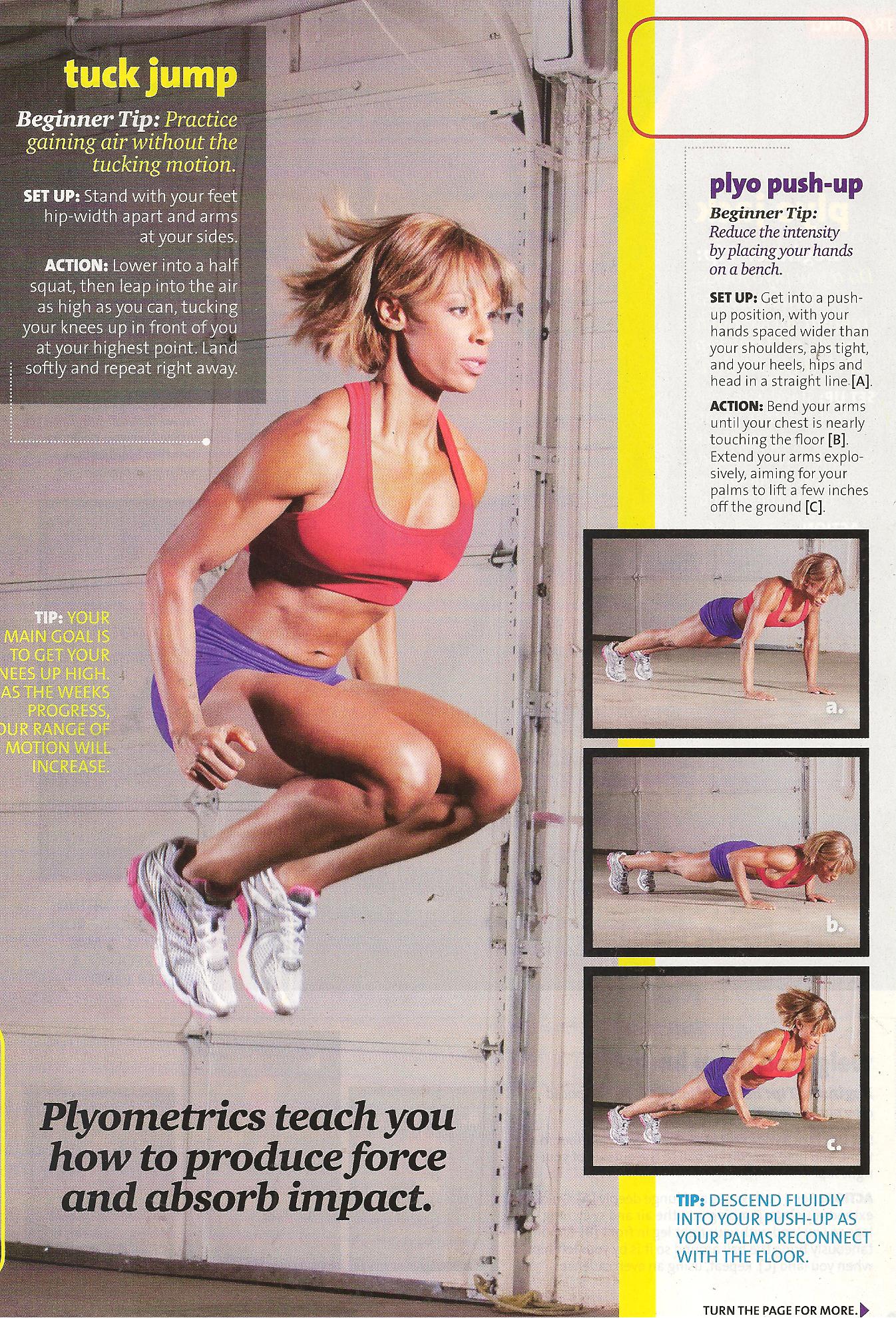 "Freshen Up!"
Spring might finally be arriving which is a perfect time to consider planting your own kitchen herb garden. Oxygen offers green thumb-type advice plus yummy recipe ideas for oregano, tarragon, basil and dill.
"Slip On Your Short Shorts"
If you are looking to up your leg workouts here are some fanatic ideas to get your gams "shorts-ready."
"Perfection—So Boring!"
A new essay from my hero Tosca Reno on the joys of owning your own quirks and getting rid of those "I have to perfect" pictures from your head. (I really need to heed her advice!)
And now the rest of this issue of Oxygen:
"Play, Explore, Connect!" As soon as the warmer weather arrives (it is coming, right?) I am going to take their advice here and run outside with the joy of a child.
"Healthy Back Tighter Tummy" Learning to properly exercise your core (back & abs) can help with preventing injury and pain there later on. So try out some of these moves to work your middle area plus, advice on moves to avoid.
"Tighten Up Anywhere" Rita Catolino (Tosca Reno's trainer) shows some moves you can do at your local park/playground to get into shape.
"Is Your Kitchen Safe" Oxygen offers advice on how to keep your kitchen (and everything in it clean & safe.
Overall Grade:
A- Lots of inspiring ideas here for spring and I love how they use strong women with muscles as models in every issue. (Thank you Oxygen!)
You can follow Oxygen magazine at www.Oxygenmag.com
Ox ox,
Brooklyn Fit Chick
(BFC)
Follow me on Twitter: @BrooklynFitChik (note the spelling!)
Friend me on Facebook: "Brooklyn FitChick"
Instagram: "margodono"
You Tube: BrooklynFitChick1