BROOKLYN FIT CHICK'S PLAYLIST
"Halloween" (45-minute Ride)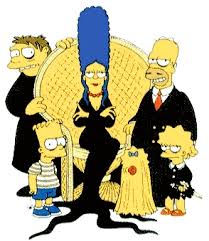 Boo! Alright you ghosts and goblins—here is my Halloween-themed that I hope you enjoy. I avoided the clichéd stuff like Monster Mash or a "hit from hell" (Hangin' Tough) and tried to find tunes that are spooky and interesting.
I hope you all have a great week and get tons of candy!
Don't Fear the Reaper: Blue Oyster Cult
Such a great song and who couldn't use more cowbell in their lives?
Disco Inferno: The Trammps
If only because I love the defiant way they spell their name.
Psycho Killer: Talking Heads
Everyone loves this song and it has an excellent, consistent beat.
Remember how hot Michael Hutchence was?
Dead Man's Party: Oingo Boigo
This song always reminds me of the Rodney Dangerfield classic Back to School.
Hell: Squirrel Nut Zippers
Back in the 90s there was a resurgence of swing music and this band did it pretty damn well.
Spooky:  Dusty Springfield
A cool classic by a white lady from England who sounds like a Southern black chanteuse.
People Are Strange: The Doors
For some reason I have been meeting people lately who tell me they are not fans of The Doors. Just as with Bowie last week I say– "Well, you are just f***ing wrong!"
The Time Warp: The Rocky Horror Picture Show
Of course.
Werewolves of London: Warren Zevon
Such a talented guy and he wrote so many great songs but he is mainly known for this one which I still think is pretty cool. (The actual werewolf in the video is hilarious by the way.)
Thriller: Michael Jackson
The full video for your viewing pleasure.
Witchcraft: Frank Sinatra
One of my favorites from Old Blue Eyes!
Until next time…
Ox Ox,
BFC
Brooklyn Fit Chick
Follow me on Twitter: "BrooklynFitChik" (note the spelling!)
Friend me on Facebook: "Brooklyn FitChick"
Instagram: BrooklynFitChick
You Tube: BrooklynFitChick1