What Did We Learn This Month?
 Oxygen: December 2013
Hey there! Hi there! Ho there! Oxygen magazine is back and still with us (yay!) so let us dive into the December issue, shall we?
What Do We Learn This Month in Oxygen?
"Setting the Bar High"
In 2008 Erin Stern (Oxygen's cover star) missed the Olympic high jump by a few centimeters but the plucky athlete quickly took off in the world of figure competitions finishing second at Olympia this year. Oxygen talked to Erin about her tough training program (some of which you can see below) plus her need to clear the six foot high jump.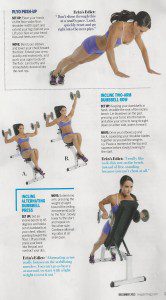 "Winter Wants"
The editors of Oxygen offer their top picks for holiday gifts.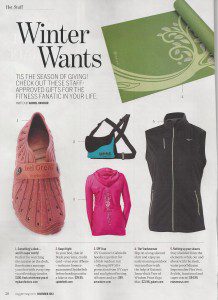 "Fab in Fifteen"
Quickie workouts that will fit into anyone's busy schedule.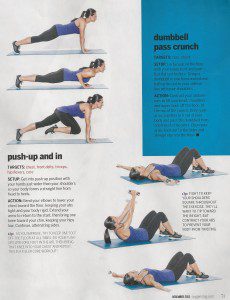 "Unusual Suspects"
If you are looking for yummy ways to add more protein to your daily meals—try one some of these clean eats (and let me know what you think of them!)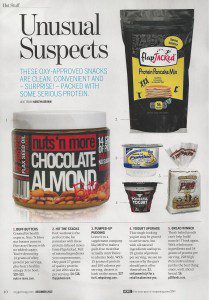 And now the rest of this issue of Oxygen:
"Cheers!" Tosca Reno (my personal hero) talks about staying fit and healthy during the holiday season.
"Four Minutes to Fat Loss" Using the principles of Tabata to get in a tough workout in just four minutes time.
"Train Stronger, Last Longer" How to properly use creatine to "fuel your workouts."
"Four Rules for Flat Abs" Advice on how to tighten your abs.
Overall Grade:
A- Love you Oxygen and glad you are still around with us!
You can follow Oxygen magazine at www.Oxygenmag.com
Until next time…
Ox Ox,
BFC
Brooklyn Fit Chick
Follow me on Twitter: "BrooklynFitChik" (note the spelling!)
Instagram: BrooklynFitChick
Pinterest: BrooklynFitChick
You Tube: BrooklynFitChick1