BROOKLYN FIT CHICK'S PLAYLIST
"Crystal Vases" (50-minute Ride)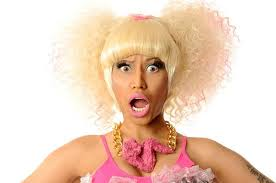 Hey there! Hi there! Ho there!
Is it cold enough for you? (West Coast peeps can just shut their collective pie holes, by the way. We get it—it's nice there. Now stop bragging about it on Facebook!)
Anyhoo I finally got around to creating a new playlist and it received kudos over the weekend by my picky students. It's a mixture of old & new tunes and I hope you all enjoy it. (Now enough of the Polar Vortex crap!)
Crystal Vases: The Last Royals
I love this song to use as a warm-up as it is fun and poppy sounding. However—try tot to focus on the lyrics as they are rather, um, depressing.
My fondness for Canadians continues with this duo who write some really catchy pop-rock tunes.
Get the Party Started: P!nk
If you need a go-to that is guaranteed to get the whole room into a groove—try this one from P!nk. Cuz it rules!
World Turning: Fleetwood Mac
I love Lindsey Buckingham and this one is one of my all-time favorites from his early days in Fleetwood Mac.
This is one of those slow, climb-type of songs that reminds me of 80s New Wave music.
Hollaback Girl: Gwen Stefani
Personally, I prefer the version where she curses…B A N A N A S! (Don't worry, this video is clean.)
I Don't Feel Ike Dancing: Scissor Sisters
If there is a happier sounding song in the world—I have yet to find it.
Give me some crunchy-sounding guitars just about any day of the week, thankyouverymuch.
Holding on for Life: Broken Bells
The first time I heard this song I was convinced it was Justin Timberlake and Jimmy Fallon singing as the Bee Gees. Love it though I know nothing about this band.
Are they names after the President(s?) Does anyone know the answer to that?
Once again—I prefer the dirty version of this tune. (NSFW! Really!)
For some reason Moby seems to write the perfect songs to use for "climbs."
"Time may change me, but I can't change time."
That's all I have today folks. Let me know about some of your favorite songs and radio stations. I am always looking for good tunes.
Until next time…
Ox Ox,
BFC
Brooklyn Fit Chick
Follow me on Twitter: "BrooklynFitChik" (note the spelling!)
Instagram: BrooklynFitChick
Pinterest: BrooklynFitChick
You Tube: BrooklynFitChick1