What Did We Learn This Month?
 Oxygen
March 2014
What Do We Learn This Month in Oxygen?
"Bringing Her Abdominal Game"
Cover model Nicole Wilkins (2013 Olympia Champion) talks about her workout program (unfortunately, due to injuries she had to drop out of this year's Arnold Sports Festival,)  pre-show superstitions and her secret love of cheesy romance novels.
Nicole also shows us some of her favorite ab moves including the V-Up (see below.)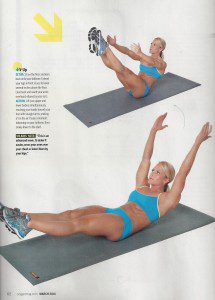 "Power-Up Sprints"
If you are looking for an indoor treadmill workout that features uphill sprints (Not me, I get tired just thinking about that!) this plan will help you build muscles and torch calories.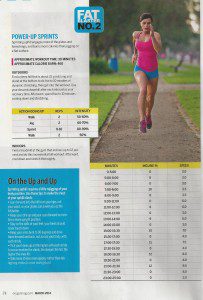 "The Only 7 Moves You Need for Fab Abs"
Oxygen asked top trainers and coaches for their best tips for getting your core in ab-fab shape.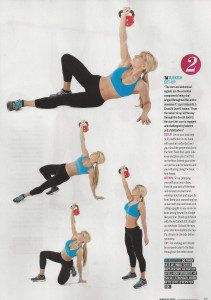 "4 Weeks to Lean Thighs and a Tight Butt"
Thankfully we have a badass model (Tamara Haddad) who has real muscles to show these moves created by Rachel Cosgrove.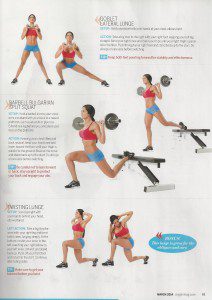 And now the rest of this issue of Oxygen:
"Arnold Essential Kit" You want to compete at "the Arnold?" You better look at page 67 and then work it!
"Fuel Up, Feel Great" the latest new food products on the market going after the healthy eater.
Overall Grade:
B Lots of good workouts here but some of the other features were less than interesting to me.
You can follow Oxygen magazine at www.Oxygenmag.com
Until next time…
Ox Ox,
BFC
Brooklyn Fit Chick
Follow me on Twitter: "BrooklynFitChik" (note the spelling!)
Instagram: BrooklynFitChick
Pinterest: BrooklynFitChick
You Tube: BrooklynFitChick1