What Did We Learn This Month?
 Fitness
April 2014
What Do We Learn This Month in Fitness?
 "Express Workout"
One of my favorite classes I tried out for Fit Bottomed Girls was at the Simone De La Rue studio "Body by Simone." Check out Simone's killer moves here that will get your legs into strong & sexy shape.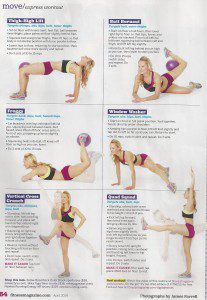 "The Ultimate Lean Routine"
I have been hearing all about the Pure Yoga and the "sweaty mix" of their PXT classes and in this issue they feature moves from PXT that utilizes gliding disks and hand weights to make you strong and lean. Me likey!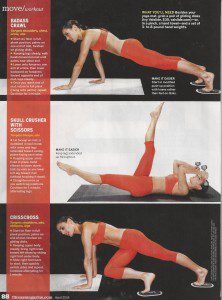 "Fit to be Tied"
Spring means outdoor running again (yay!) so check out this guide on the best sneakers for all kinds of activities.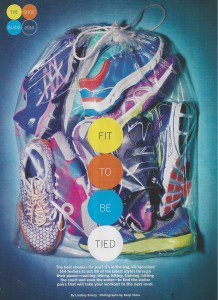 "Play Dirty!"
Personally I have yet to try a mud run but apparently most of the participants are women (go figure!) Muderella trainer Miriam Wasmund offers tips on surviving your first time running with the muddy folks.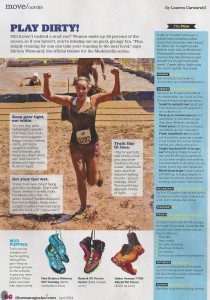 And now the rest of this issue of Fitness:
"Juice It Up" Juicing is a trend that refuses to go away so writer Jessica Girdwain looked into how to get the most out of those popular drinks.
"Crank Up the Cardio" Jim Karas' newest book The Ultimate Diet Revolution will give you great ideas on how to use High Intensity Interval Training (HIIT) that will get you healthy in record time.
"Pretty Amazing" The latest beauty gear that will help troublesome skin woes, whiten teeth, and more.
Overall Grade:
A  This issue has good workouts, excellent information and a few great beauty stories. Me likey!
You can follow Fitness magazine at www.fitnessmagazine.com
Until next time…
Ox Ox,
BFC
Brooklyn Fit Chick
Follow me on Twitter: "BrooklynFitChik" (note the spelling!)
Instagram: BrooklynFitChick
Pinterest: BrooklynFitChick
You Tube: BrooklynFitChick1