BROOKLYN FIT CHICK'S PLAYLIST
"That's Not My Name" (50-minute Ride)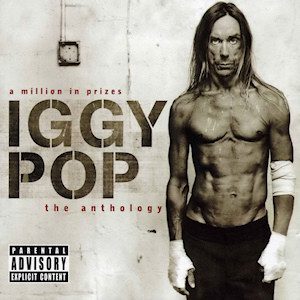 Hey there! Hi there! Ho there!
Today I want to start off with a song that every once in a while becomes an earworm in my brain. It's just so damn catchy and fun that I can't think of a reason to NOT play it.
Anyhoo—I hope you like this mix today of the old and new. This is a 50-minute interval ride of varying in tempo and mood from song to song. Hope you enjoy it!
That's Not My Name: The Ting Tings
I dare you to NOT sing along to the chorus—it's damn near impossible!
Rhianna is a new obsession for me. I have been downloading her music like crazy lately.
Fixed to Ruin: Sam Roberts
Sam Roberts has been very popular in Canada and looks like he might be taking off here as well. This is from his last album and is my favorite from him by far.
Runnin' Down a Dream: Tom Petty & The Heartbreakers
The video for this song still kind of freaks me out but I love playing it super loud!
The Cranberries bring out my inner "Irish Badass" to the fore.
Gold Digger: Kanye West (with Jamie Foxx)
I played this on Sunday morning and one of my students said "What was that Ray Charles song you played today?" I told him it was actually Jamie Foxx singing and that there was a BIG difference between the "clean" and "explicit" version.
Supermassive Black Hole: Muse
This was the first hit from Muse that made me pay attention to them.
Some people get annoyed by Lorde but I think she is really interesting.
It's All Been Done: Barenaked Ladies
Funny Canadians signing catchy music brings out the "happy" in me.
"Singing La La La La La La La!" (Don't mind me while I dance around my apartment right now…)
Outside of the annoying spelling of his name—this song is so much fun to play in class and the metaphors to silly to not enjoy thoroughly.
My favorite DJ in the whole wide world (Dave Morey) would play this song on KFOG all of the time and said that it went "right to the pleasure center" of his brain. Not a bad way to end a ride—right?
That's all I have today folks. Let me know about some of your favorite songs and radio stations. I am always looking for good tunes.
Until next time…
Ox Ox,
BFC
Brooklyn Fit Chick
Follow me on Twitter: "BrooklynFitChik" (note the spelling!)
Instagram: BrooklynFitChick
Pinterest: BrooklynFitChick
You Tube: BrooklynFitChick1