BROOKLYN FIT CHICK'S PLAYLIST
"Good Feeling" 50-Minute Ride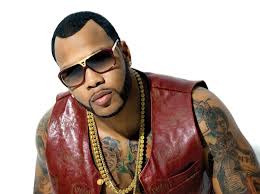 Hey there! Hi there! Ho there!
Its midsummer when I type this and I am in the mood to listen to good tunes that motivate me to work out indoors (the "summuh" heat in New York City is off the charts!) So today I collected music that will take you through a 50-minunte interval workout for either the treadmill or elliptical that will keep you in the mood to move.
Be sure to keep hydrated while you workout and as always—send me your favorite song suggestions!
I was not too familiar with Flo Rida before so let me know tell you what I have learned about him. He's 6'3", grew up in Carol City, Florida, attempted college twice before deciding to make his rap dreams come true and is a WWE fan. You're welcome!
Valerie (featuring Amy Winehouse): Mark Ronson (featuring Amy Winehouse)
The 60s vibe is just so infectious and catchy. What a talent! RIP AW
As much as I love listening to this band on my iPod everyone tells me you have to see Muse live in order to really appreciate them. So who is taking me to the show?
If you are wondering where the band name comes from—WW2 pilots would call UFO's "Foo Fighters" because they did not know what else to call them and not look crazy. Got it?
Also—warning about playing this song in class as the volume goes CRAZY HIGH in the middle section. Still totally awesome but be aware of that.
My favorite thing in the world is to tell my students to sing along to the chorus of Waterfalls because really what is more fun than that?
Please Don't Leave Me: P!nk
This is one of the sweetest and saddest songs about thanking someone for loving you that I have ever heard.
Tell Me Baby: Red Hot Chili Peppers
Some people complain that they can't tell one Red Hot Chili Peppers tunes from another one but I don't care. If music is good—who cares if it is repetitive?
Why'd You Only Call Me When You're High: Arctic Monkeys
I think we have all had friends like this…or is it just me?
This song is fun to play when I want to incorporate sprints into the mix.
Pumped Up Kicks: Foster the People
If you listen to the lyrics of Pumped Up Kicks are pretty violent but the beat is so boppy and fun that no one ever seems to notice or care.
No More Drama: Mary J. Blige
I usually use this song for a slow climb and it's another care where if you don't feel the need to sing along you are officially a monster.
I Feel Love: Blue Man Group
True story—my friends Claudine & Keith would play this song over and over and over again for their eldest daughter when she was a baby because no other sound would soothe her.
Stay: Rhianna featuring Mikky Ekko
Patti Smith performs a lovely version of this song in her live shows.
That's all I have today folks. Let me know about some of your favorite songs and radio stations. I am always looking for good tunes.
Until next time…
Ox Ox,
BFC
Brooklyn Fit Chick
Follow me on Twitter: "BrooklynFitChik" (note the spelling!)
Instagram: BrooklynFitChick
Pinterest: BrooklynFitChick
You Tube: BrooklynFitChick1