What Did We Learn This Month?
 Women's Health
November 2014
Women's Health Cover Star for November 2014: 
Ashley Greene is on the cover and while I only know her from the Twilight films, in reality she has over 25 films to her credit and is also an ambassador for Oakley sunglasses which makes me incredibly jealous.  (Love those shades!)
Anyhoo-Ashely is stunning and has tons of beauty advice for those of us who want to look like a Hollywood starlet but are on a budget.
She keeps in shape by training with Jason Walsh of Rise Movement and prefers little rest between strength moves to keep her cardio up.
So what else is in the November issue of Women's Health? 
15-Minute Workout "Dynamic Duos"
The idea here is to match two exercises with one another two get maximum benefits and these moves from trainer Nick Rodocoy (whose Twitter photo is great) will help give muscle definition in record time.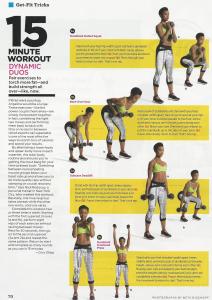 "Your Hidden Fitness Talent"  
The key to increase your fitness level is to develop your proprioception.
What the hell is that?
Basically it's the ability to get in tune with your sense of balance and coordination and therefore stay upright and balanced when your receptors are being challenged.
For example—working on your core strength can help you maintain your balance on an icy road and prevent you from slipping and falling.
The exercises featured here can help with developing that "sixth sense."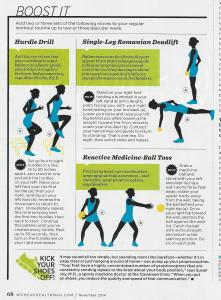 "Supermarket Stars"
Let's be frank—most of us buy our food from the market. But that doesn't mean that all of the packed foods on the shelves are full of garbage that will kill you.
Nay! Some of it is pretty damn good and good for you. Check out the winners in this issue.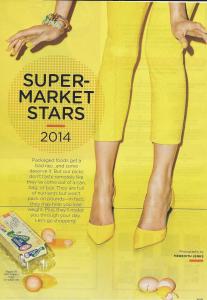 "Slow Down to Power Up"
Yoga expert Kathryn Budig shows off some cool yoga moves that will help you relax this upcoming crazy holiday season.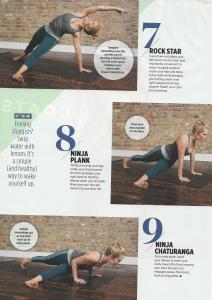 And now the rest of the best of this issue of Women's Health:
"I Survived Being Kidnapped by My Taxi Driver" Holy crap! A true story of kidnapping and terror in Bali. YIKES!
'Sick Much?" "Virus-busting" strategies to keep you healthy from your nose-rubbing co-workers.
Overall Grade:
A  Some great workouts are featured here plus my beloved beauty stories are pretty fun to read.
You can check out Women's Health online as well: www.WomensHealthMag.com
(If you are reading this on a different site or a different feed than Brooklyn Fit Chick, it has been taken without permission.)
Until next time…
Ox Ox,
BFC
Brooklyn Fit Chick
Follow me on Twitter: "BrooklynFitChik" (note the spelling!)
Instagram: BrooklynFitChick
Pinterest: BrooklynFitChick
You Tube: BrooklynFitChick1