BROOKLYN FIT CHICK'S PLAYLIST
"Wake Me Up" (50 Minutes)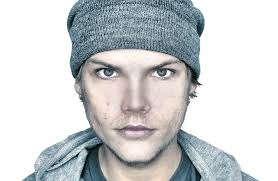 Hey there! Hi there! Ho there!
Sometimes I look at an old playlist and it will feature a song or two that just don't move me anymore. Know what I mean? In fact those now dreaded songs will drive me crazy enough to scrap said playlist from my iPod Classic and start over. (Why, oh why, did I not think to buy two of them last year? They go for almost $900 now!)
So today's playlist is completely suck-free (IMHO) and it will get you good and sweaty when you hit the gym. You're welcome!
Normally I am not a big fan of "club" or "house" music but dammit if this Swedish dreamboat knows how to write the PERFECT warmup tunes. Try this one for yourself and tell me if it doesn't get you into the mood to move.
Since U Been Gone: Kelly Clarkson
Admittedly I am a little late to the party here but Kelly Clarkson is a fantastic singer and whoever picks her tunes for her—bravo!
All the Small Things: blink-182
Just about everyone in the room songs along when I play this in my classes and the video is sublime.
The Pretender: Foo Fighters
If you know me then you know that I need me some Foos on a regular basis.
K-os is a Canadian musician that needs to catch on here in the States. Anyhoo—this song is fun for running out of the saddle sprints.
A really complicated man (to say the least!) who was also incredibly talented, James Brown is his best and funkiest here.
Dancing With Myself: Billy Idol
My inner 80s kid still loves Billy Idol. LOVE!
Uptown Funk: Mark Ronson with Bruno Mars
Is there any better new song out there right now? It can't be possible. And if Uptown Funk doesn't make you want to go dancing—then you have no soul.
Love Interruption: Jack White
My super weird crush on Jack White continues at a feverish pace…
Heavy Metal Drummer: Wilco
Wilco is always on my iPod and this is my favorite song by them.
Nicki Minaj is a bit of an individualist and this is her anthem to those of us who like to outside the mainstream.
The Perfect Life: Moby with Wayne Coyne
This is one of those long "majestic" climb tunes that helps to end the road on a high note.
Fade Into You: Mazzy Star
A really nice 90s gem that is perfect for cooling down, love Mazzy Star!

That's all I have today folks. Let me know about some of your favorite songs and radio stations. I am always looking for good tunes.
(If you are reading this on a different site or a different feed than Brooklyn Fit Chick, it has been taken without permission.)
Until next time…
Ox Ox,
BFC
Brooklyn Fit Chick
Follow me on Twitter: "BrooklynFitChik" (note the spelling!)
Instagram: BrooklynFitChick
Pinterest: BrooklynFitChick
You Tube: BrooklynFitChick1