BROOKLYN FIT CHICK'S PLAYLIST
"Rather Be Ride"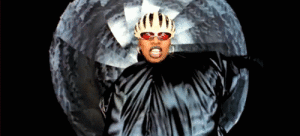 Hey there! Hi there! Ho there!
This playlist starts off with my new favorite song and features a few of my favorite stand-by tunes that get people motivated and keep them working. A few years ago an instructor I respected told me she never mixed "genres" of music in her classes as it is "too chaotic" and "jarring" for people.
This is NOT my attitude as I think that a class where every single music selection sounds exactly like the one before is the epitome of annoying. Give me different beats and voices and I am a happy camper. What are your thoughts on this? What kinds of music motivates YOU in class? I want to hear from you!
In the meantime—please enjoy this playlist I like to call the "Rather Be" ride.
Rather Be (featuring Jess Glynne): Clean Bandit
This is sweetest, most fun pop song in the world with the only thing marring it is the TERRIBLE name of the band. Clean Bandit? WTF? Not on board with that.
I consider this to be THE most perfect second or second to the last song in any workout. Listen and see if you can figure out why I make that assertion.
It's been a while since the four lads from Dublin have been featured in my class and this tune in particular is one my absolute favorites from them. (Hope you are feeling better Bono!)
Youth Without Youth: Metric
Not exactly what this song is about but it has a great, steady build to it and I like using it to my class to add more energy to their movement.
This is the most perfect music to do a long and steady climb with that I think Arcade Fire wrote it just for that reason.
Times Like These: Foo Fighters
I always need my Foos to give me that extra push. (Hope my students aren't sick of them!)
Another One Bites the Dust: Queen
The best part of playing this song in class is watching my students bop their heads to the bass beat—priceless!
Dark Horse (featuring Juice J.): Katy Perry
For some reason I just did not connect with Dark Horse when it first came out but I love it now.
This is a fantastic "sprinting" tune and the video (while kind of skeevy) does feature Sasha Baron Cohen as Da Ali G so there you go.
My one chance to see Sloan here in Brooklyn I was sick as a dog and it still pisses me off.
Seven Nation Army: The White Stripes
My friend Jennifer is the #1 super fan of Jack White and has flown around the world (at her husband's expense!) to see him play live. In short, she lives the bets life in the whole world.
One of my most favorite songs about rain ever (and there are tons of them, people!)
My only quibble with this tune is that it gets so freaking LOUD at times that I have to run across the room to the stereo and take it down to an appropriate level for a cool down. (Fix that Tove Lo producers!)

That's all I have today folks. Let me know about some of your favorite songs and radio stations. I am always looking for good tunes.
(If you are reading this on a different site or a different feed than Brooklyn Fit Chick, it has been taken without permission.)
Until next time…
Ox Ox,
BFC
Brooklyn Fit Chick
Follow me on Twitter: "BrooklynFitChik" (note the spelling!)
Instagram: BrooklynFitChick
Pinterest: BrooklynFitChick
You Tube: BrooklynFitChick1