BROOKLYN FIT CHICK'S PLAYLIST
"I Lived" (50-Minute Ride)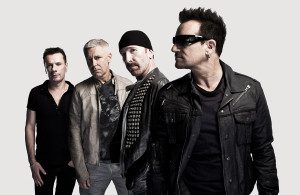 Hey there! Hi there! Ho there!
Today's playlist is a mixture of old & new songs as well as different musical genres. Back when I was first teaching classes it was my obsession to have a theme for each ride and every song had to blended seamlessly from one to the next. I had "Prince Vs Michael Jackson," "Love Stinks," "90s Only," "Stadium Rock" and (wince) "Boy vs Girl" bands playlists put together that took hours to assemble.
Here is the thing with theme rides—if any of the students don't like the theme it becomes the worst hour of their life. So now I make sure to "play the whole room." meaning if the students are generally into hip hop, get some hip hop in there. If they like pop more than classic rock do NOT play The Eagles. If they prefer hard rock do not force Katy Perry on them.
Seems simple but it took a while for stubborn me to listen to different kinds of music including (gulp) pop which I thought I was too cool for in the past. (Turns out I am probably the biggest P!nk fan alive!)
Today, I am open to play just about anything which has made my playlist selection so much more enjoyable for both me and for my students.
Whatever you do to prepare for your classes—remember the room. Always play to the room and you will be sure to enjoy every session.
Enough of my yakking—here is my newest playlist that got me some major "thumbs up" the last few days I have used it. You're welcome!
I Lived (Party Remix): OneRepublic
I know nothing about OneRepublic (well, except for the fact my friend Missy saw them live and said they were excellent) but their songs are becoming a favorite for me to play in class. This remix version has a fun "entering a stadium" feel to it.
Shut Up and Dance: WALK THE MOON (their name is in ALL CAPS for some reason)
This song just cracks me up because it sounds like it could be on the soundtrack for any 80s comedy film ever filmed. I mean this in a good way, by the way.
Rumor has it Rhi Rhi is dating Leonardo DiCaprio and is making him work out until he gets a six-pack. I love her for this.
Just about everyone in the world knows this song but do you know the story behind it? If you can stand some adult themes and cursing listen to this podcast from This American Life. It will change your life!
On the Road Again: Canned Heat
Get the long version of this song (about five minutes) and you take it for a climb. Great 60s groove happening here.
Supermassive Black Hole: Muse
The next band I hear that I MUST SEE LIVE is Muse so it is on my musical bucket list.
It's Time: Imagine Dragons
Even my friends who are not into rock music like this band and enjoy this song in particular.
Lose Control (featuring Ciara & Fa Man S.): Missy Elliott
In my opinion the Super Bowl halftime show was all about Missy Elliott. She rocked it big time!
The Pit: Silversun Pickups
I love this song  for doing some hard core sprints and because it is over four minutes long, you will feel like you really feel the burn.
Can You Read My Mind: The Killers
The Killers really know how to write good hooks and this song always motivates my students to work harder.
Bohemian Like You: The Dandy Warhols
If you are in the mood to watch an excellent documentary about rock bands going on a tour check out The Dandy Warhols in Dig.
The boys of U2 are busy getting ready for a new world tour and Bono is working on recovering from a bike accident. Hoping I get to see them live and play this tune when they head to NYC!

That's all I have today folks. Let me know about some of your favorite songs and radio stations. I am always looking for good tunes.
(If you are reading this on a different site or a different feed than Brooklyn Fit Chick, it has been taken without permission.)
Until next time…
Ox Ox,
BFC
Brooklyn Fit Chick
Follow me on Twitter: "BrooklynFitChik" (note the spelling!)
Instagram: BrooklynFitChick
Pinterest: BrooklynFitChick
You Tube: BrooklynFitChick1