BROOKLYN FIT CHICK'S PLAYLIST
"Girlfriend" Ride (50 Minutes)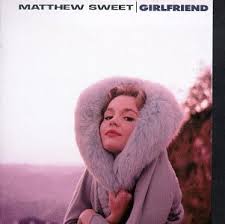 Hey there! Hi there! Ho there!
Today's playlist was inspired after I heard Matthew Sweet's Girlfriend on the radio last week and my brain went "ahhhh" from happiness. I decided it would be the perfect warm-up song and created a 50-minute interval ride for indoor cycling that will work for any of your cardio needs. Hope you like it!
Let me know what you think of it and remember—I need song suggestions, always.
Girlfriend: Matthew Sweet
From the opening guitar riff right through all of the cool drum fills-this song seriously kicks butt and makes me want to work harder. Love, love, love, deeply love this song.
Pump It: The Black Eyed Peas
For all of you Pulp Fiction fans—the music "bed" here is Dick Dale's Misirlou which gives it a retro cool kind of sound.
Can't Hold Us: Mackelmore & Ryan Lewis
I love the consistent beat here and it always gets the class powered up to take it up a notch. (The video is a little strange but I kind of like it anyway.)
A Sky Full of Stars: Coldplay
The music and orchestration here are so lush and wonderful that I had to find out who produced it. Guess what? It's co-produced by my favorite Swedish DJ Avicii!
Fly: Sugar Ray featuring Super Cat
It is basically impossible to NOT sing along to this tune from Sugar Ray which always reminds me of summer. Plus, I really do just want to fly.
Being the American superfan of this band brings a tremendous responsibility on my part where I must include them as often as possible in my playlists. You're welcome!
Safe and Sound: Capital Cities
I like my bouncy fun dance pop tunes and this one fits the bill nicely.
Where did Lady Gaga go? I mean that seriously because I am happiest when she records pop tunes like this that have an edge.  Gaga, please come back when you are done touring with Tony Bennett!
(Also–can someone please find me the original video which included a cameo by Norman Reedus? Thanks!)
This is my new favorite song and represents the first time Taylor Swift has been included in one of my playlists. Hello Taylor!
I have an image from my friend's wedding over ten years ago where they played this song at her reception and her grandparents boogied to Hella Good. (So much fun and the bass here is excellent!)
Shut Up and Dance: Walk the Moon
Every time I hear this song it reminds me so much of the kind of songs that would appear on 80s movie soundtracks. That's meant to be a compliment.
This song is great for climbing or using the incline on the treadmill. Plus it features tons of stars including Corey Feldman whom Margo P. and talk about on our podcast here at this iTunes link.
Unknown Legend: Neil Young
This is my favorite song off of Neil Young's Harvest Moon album and features background vocals (on the original album) from Linda Ronstadt, James Taylor and Nicolette Larson so it generally just rules.
That's it for me this time. Now go out there get your workout mojo on!
Until next time…
Ox Ox,
BFC
Brooklyn Fit Chick
Follow me on Twitter: "BrooklynFitChik" (note the spelling!)
Instagram: BrooklynFitChick
Pinterest: BrooklynFitChick
You Tube: BrooklynFitChick1